Infants and Toddlers (0-3 years)
Baptism
Baptism is a communal ritual that welcomes believers to the Christian faith. As Lutherans, we welcome people of all ages, including infants. Prior to a child's baptism, families attend a baptism class to explore the meaning of baptism and to become familiar with the service.
More information here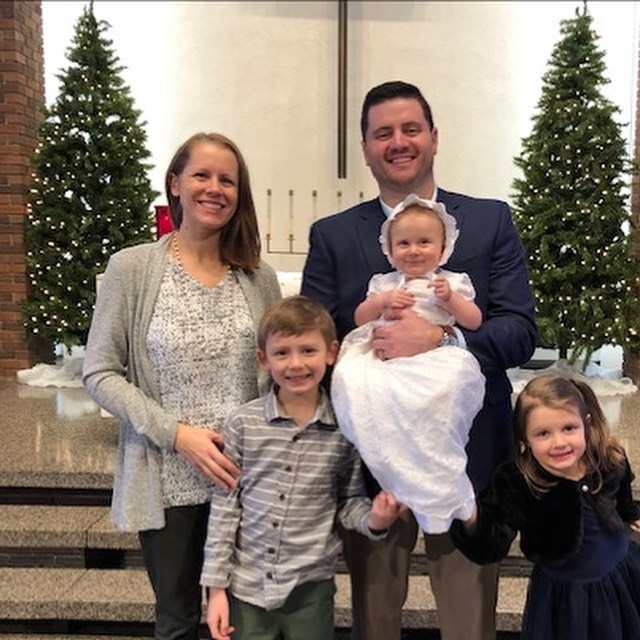 Minneapolis Campus
Nursery 
Trust is the basic building block of faith, so the nursery provides a trusting environment for our youngest kids. During worship, the nursery is staffed by a professional nanny, along with parent and youth volunteers. Parents are welcome to stay with their child or leave a phone number so they can be easily contacted if needed. Nursery is available for kids 6 months to 3 years. For families who want to worship together but need a little more space, a family-friendly area is available in the room adjacent to the sanctuary (Commons) which includes a screen that projects the worship service in the sanctuary.
Minnetonka Campus
PrayerGround
Faith is caught as much as it's taught. The PrayerGround is a kid-friendly area at the back of the Sanctuary that provides space for kids to color, move, read, and play quietly during worship. Check here for children's bulletins, color and activity sheets, and crayons!

Nursery
Nursery space is available at the Minnetonka campus from 9:15 am to 10:30 am. Our nursery space is not currently staffed, but we are happy to begin staffing upon request from families. Call the church office (952.935.3419) and we'll make arrangements. When unstaffed, we ask that parents and guardians supervise your children and clean up after yourselves if you use the space. Please ask a greeter or usher if you need assistance in finding the nursery space.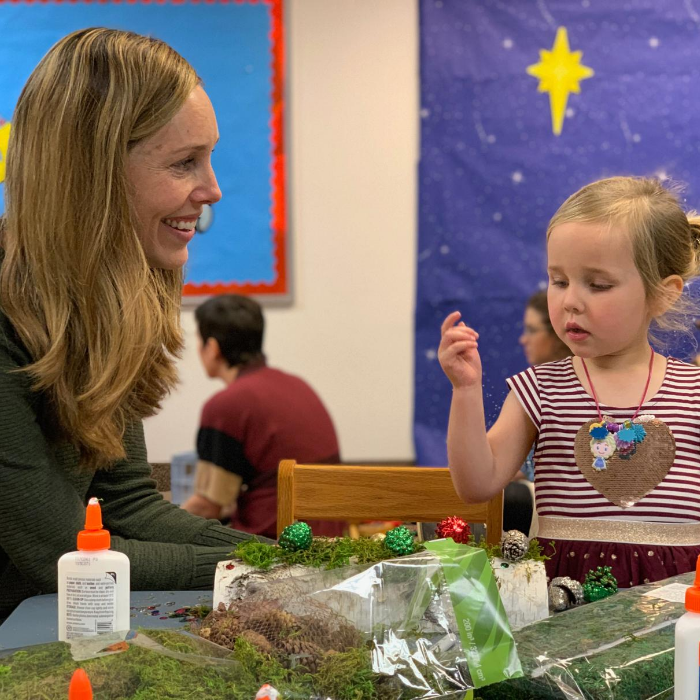 Infant & Toddler Events
Minneapolis & Minnetonka Campuses
Special events focused on age-appropriate education, parents connecting with each other, and creating faithful traditions as a family during the seasons of Christmas and Easter.
Sunday School
We believe children grow their faith from an early age, which is why we begin Sunday School for children ages 2-3. This group, called Little Lights, balances participating in large-group Sunday School–service learning projects, games, and story time–with free-range, imaginative play in the classroom.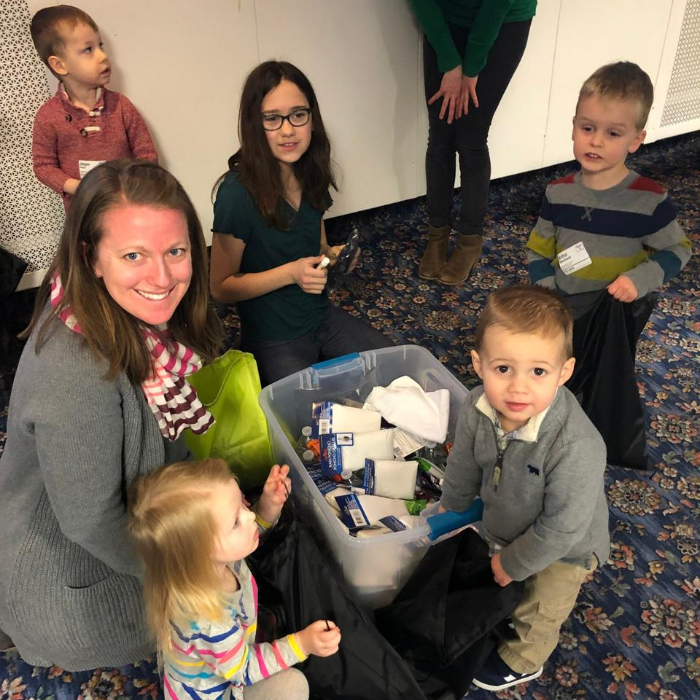 Children's Ministry Staff
Children, Youth and Family Ministry Coordinator
Ann Masica
Phone: 612-312-3407
Pastor of Faith Formation
Kris Tostengard Michel
Phone: 612-312-3410