We invite you to gather with us this Christmas for worship with beautiful music, powerful words and the amazing sight of our sanctuaries lit with candlelight. The Christmas story is central to Christmas worship at Bethlehem. Each service on Christmas Eve and Day will include carols and communion.
Christmas Eve
MINNEAPOLIS*
10:00 am – special music from Bethlehem's choirs for Kids and Youth
3:00 pm – instrumental selections from brass quintet
5:00 pm – special music from brass quintet and Bethlehem Chorale
10:00 pm – special music from the Bethlehem Handbell Ensemble, Bethlehem Chorale and Women's Choral Ensemble
MINNETONKA
4:00 pm – special music from Chancel Choir and Danelle Wilbraham on trumpet
SPIRIT GARAGE
4:00 pm – Come and hear the ancient stories, and songs old and new.
 *All services from Minneapolis will be live-streamed at blctcmn.com/stream
Christmas Day
MINNETONKA
9:30 am
MINNEAPOLIS*
10:30 am
* Service will be livestreamed at blctcmn.co/stream
OPPORTUNITIES TO ASSIST WITH CHRISTMAS HOSPITALITY
Additional Ushers, Greeters, and Communion Servers are needed in Minneapolis. Even if you're new to the role, we'd love to have you on one of the teams that welcome people to worship.
Sign-up here to help in Minneapolis. For more information, contact Barb Chapin.
Contact Sue Lungstrom to help in Minnetonka.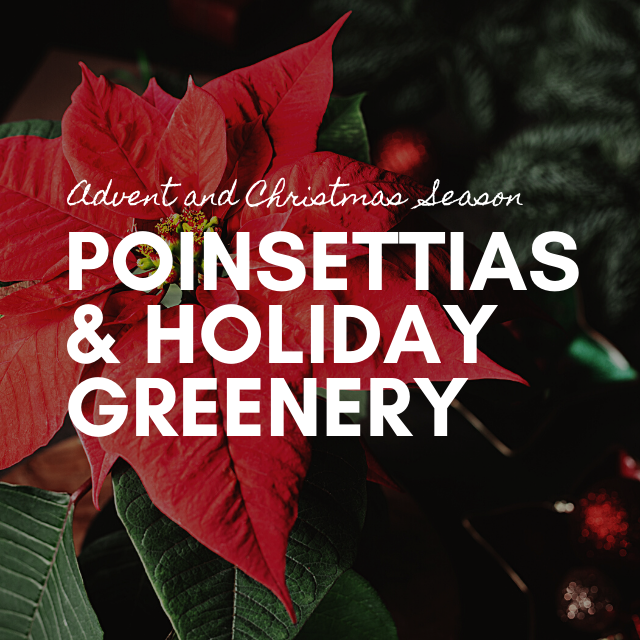 Poinsettia Sponsorships
A long-standing tradition has been the use of poinsettias and holiday greenery to enhance our worship experience in Bethlehem's sanctuaries and surrounding spaces. As we welcome people into our building to celebrate the Advent Season, we ask people to consider sponsoring the plants used to beautify our spaces.
Donations for sponsoring a poinsettia plant or seasonal greenery can be made in honor or memory of a loved one. Sponsorships can be submitted through December 10. Click the links below to find campus-specific information and fill out the form online.
Music and Reflections for the Advent & Christmas Season