Text Messages
Text Messages focus on the backstory of the upcoming text for this Sunday's sermon. Provided by our pastors, these messages will give some background on that section of scripture text and give a few hints about where the sermon might be going.
We hope you find these Text Messages helpful!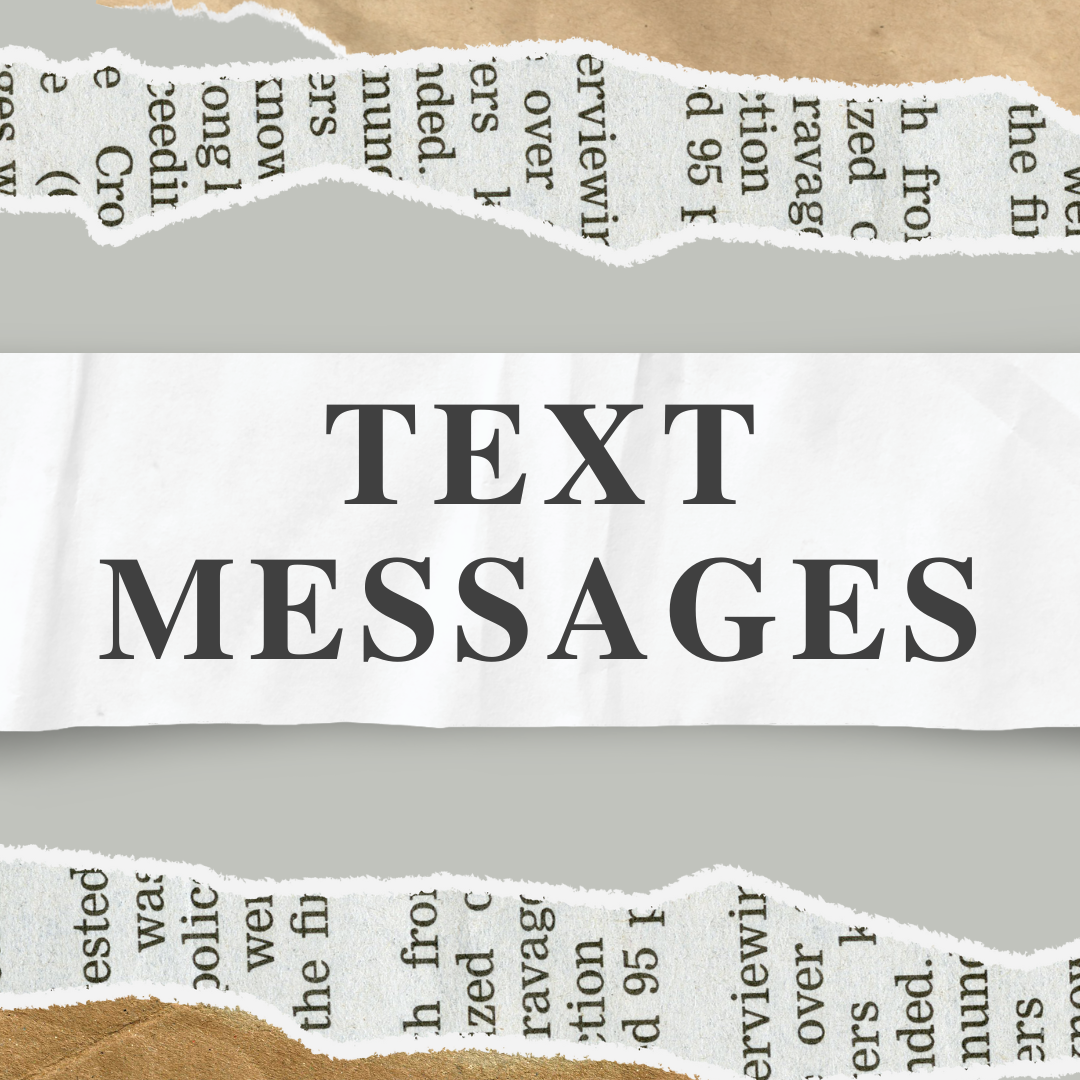 March 26, 2023
SERIES:
"Love Beyond Measure"
SERMON:
"Lament for Jerusalem"
TEXT:
Matthew 23:37—24:2
"Jerusalem, Jerusalem, the city that kills the prophets and stones those who are sent to it! How often have I desired to gather your children together as a hen gathers her brood under her wings, and you were not willing! See, your house is left to you, desolate. For I tell you, you will not see me again until you say, 'Blessed is the one who comes in the name of the Lord.'"

As Jesus came out of the temple and was going away, his disciples came to point out to him the buildings of the temple. Then he asked them, "You see all these, do you not? Truly I tell you, not one stone will be left here upon another; all will be thrown down."
REFLECTION:
From Pastor Vern Christopherson
The final chapters in Matthew leading up to the crucifixion are filled with sound and fury. Jesus has taken to task the religious establishment and the temple authorities. He accuses them of killing the prophets and stoning those who are sent to it.
God is pictured as a mother hen, trying to care for Jerusalem and its people again and again, and most recently through Jesus the Messiah. Alas, so many of Jerusalem's children have not been open to the new thing God is doing.
On the way out of town, the disciples pause for one last look at the magnificent buildings. Why does it often seem easier to look back at the past rather than embrace the uncertainty of the future? Our text is pointing us forward: The only future is God's future; the only authentic choice is to follow Jesus.

REFLECTION QUESTIONS:
What does the image of God as a mother hen communicate to you?
Are you more inclined to look back or look forward?
What do you think God has in store for Bethlehem moving forward?