Text Messages
Text Messages focus on the backstory of the upcoming text for this Sunday's sermon. Provided by our pastors, these messages will give some background on that section of scripture text and give a few hints about where the sermon might be going.
We hope you find these Text Messages helpful!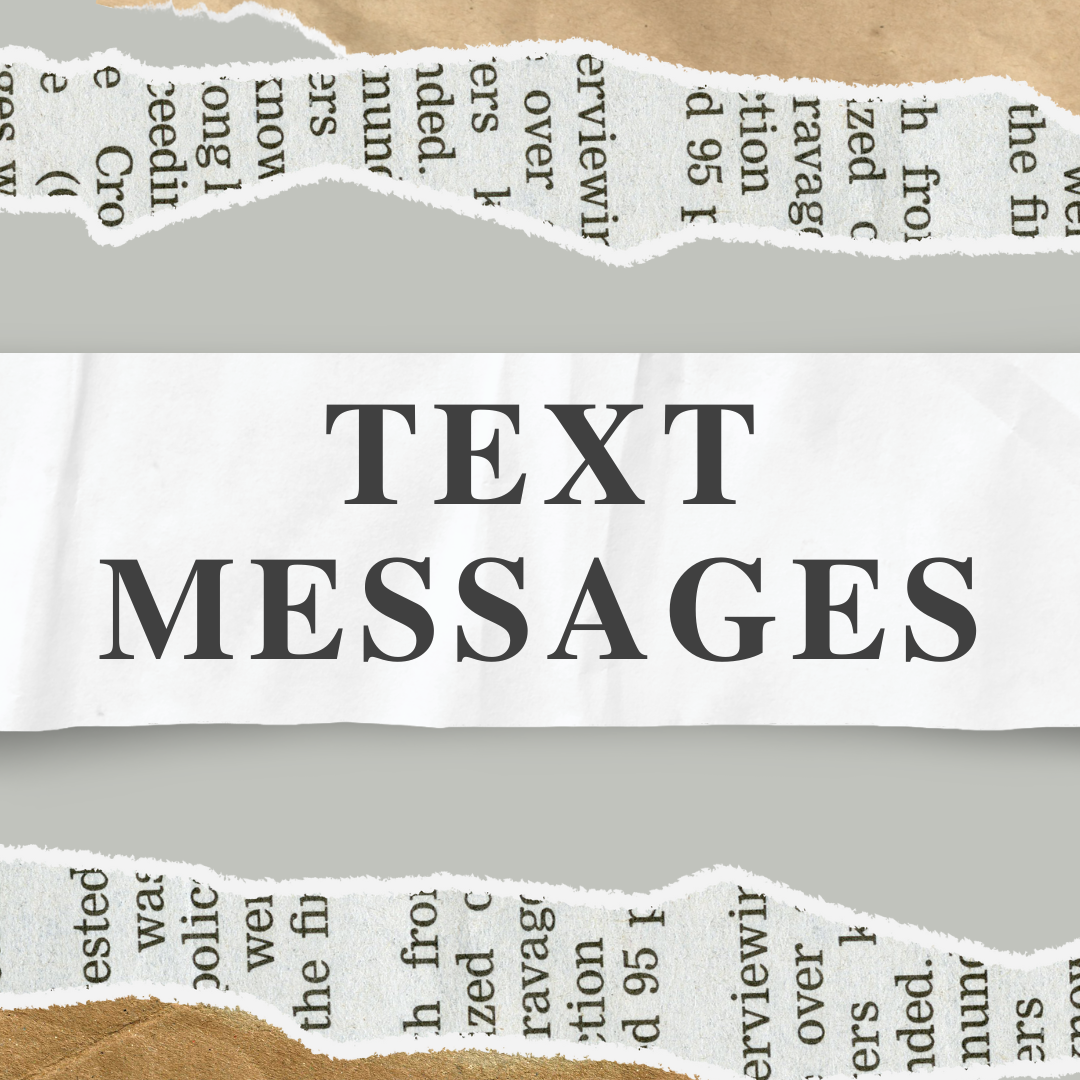 August 7, 2022 – Matthew 22:34-40
SERIES:
Seven Encouraging Words from God
SERMON:
"You Are Made for Relationships"
TEXT:
Matthew 22:34-40
When the Pharisees heard that he had silenced the Sadducees, they gathered together, and one of them, a lawyer, asked him a question to test him. 'Teacher, which commandment in the law is the greatest?' He said to him, '"You shall love the Lord your God with all your heart, and with all your soul, and with all your mind." This is the greatest and first commandment. And a second is like it: "You shall love your neighbor as yourself." On these two commandments hang all the law and the prophets.'
REFLECTION:
From Pastor Kris Tostengard Michel
The story of the Great Commandment appears in Matthew, Mark and Luke, with a slight variation in each Gospel. In Matthew, it's the third in a series of three questions designed to trick Jesus by asking a question with no right answer, thereby trapping him in his own words. "Is it lawful to pay taxes to Caesar?" one group asks. "If a woman is married seven times, which husband will be hers in the resurrection?" asks another. And now, "Which of the 613 laws is the single most important?" Jesus won't be tricked with simple answers. 
This time, he cites Deuteronomy 6:5 and says that loving God with your whole self is the greatest AND first commandment, leaving room for a second, complementary, and interdependent one: love your neighbor in the same way you love yourself (Leviticus 19:18). All the others are summarized by these two. His answer is central to the faith tradition. 
Luke takes it a step further and asks, "Who is my neighbor?" We usually think of a neighbor as someone who lives or works nearby. For the ancient readers of Leviticus, a neighbor was a fellow Israelite or resident alien.  But the term "neighbor" also carries with it an element of encounter. We don't necessarily know in advance who a neighbor will be, but it will become apparent as the course of a day unfolds.  
Marilyn Kesler, a recently deceased member of Bethlehem's Minneapolis campus, shared a story a few years ago about visiting the State Fair alone. She arrived by Metro Mobility and rented a scooter to navigate the crowded fairgrounds. With limited mobility, she had difficulty with simple things like taking off her jacket, buying food and finding a place to sit, but every time she struggled, someone from the crowd offered to help, even without her asking. "I didn't know I was going to have these angels flying all over me," she said. "Many people looked beyond themselves at the fair and chose to 'do with kindness unto me,' and I was blessed." 
The "angels" Marilyn described were actually "neighbors"—people who saw a need and met it. We often think of neighbors as the ones who need help, but they are also the ones who offer help. To be a neighbor is to be in relationship with another.
REFLECTION QUESTIONS:
Think of a recent experience with a neighbor. How was the relationship reciprocal?

Is it harder to be a neighbor to someone you already know or someone you encounter by chance? What are the risks involved in either situation?

Say a prayer for a neighbor.