Text Messages
Text Messages focus on the backstory of the upcoming text for this Sunday's sermon. Provided by our pastors, these messages will give some background on that section of scripture text and give a few hints about where the sermon might be going.
We hope you find these Text Messages helpful!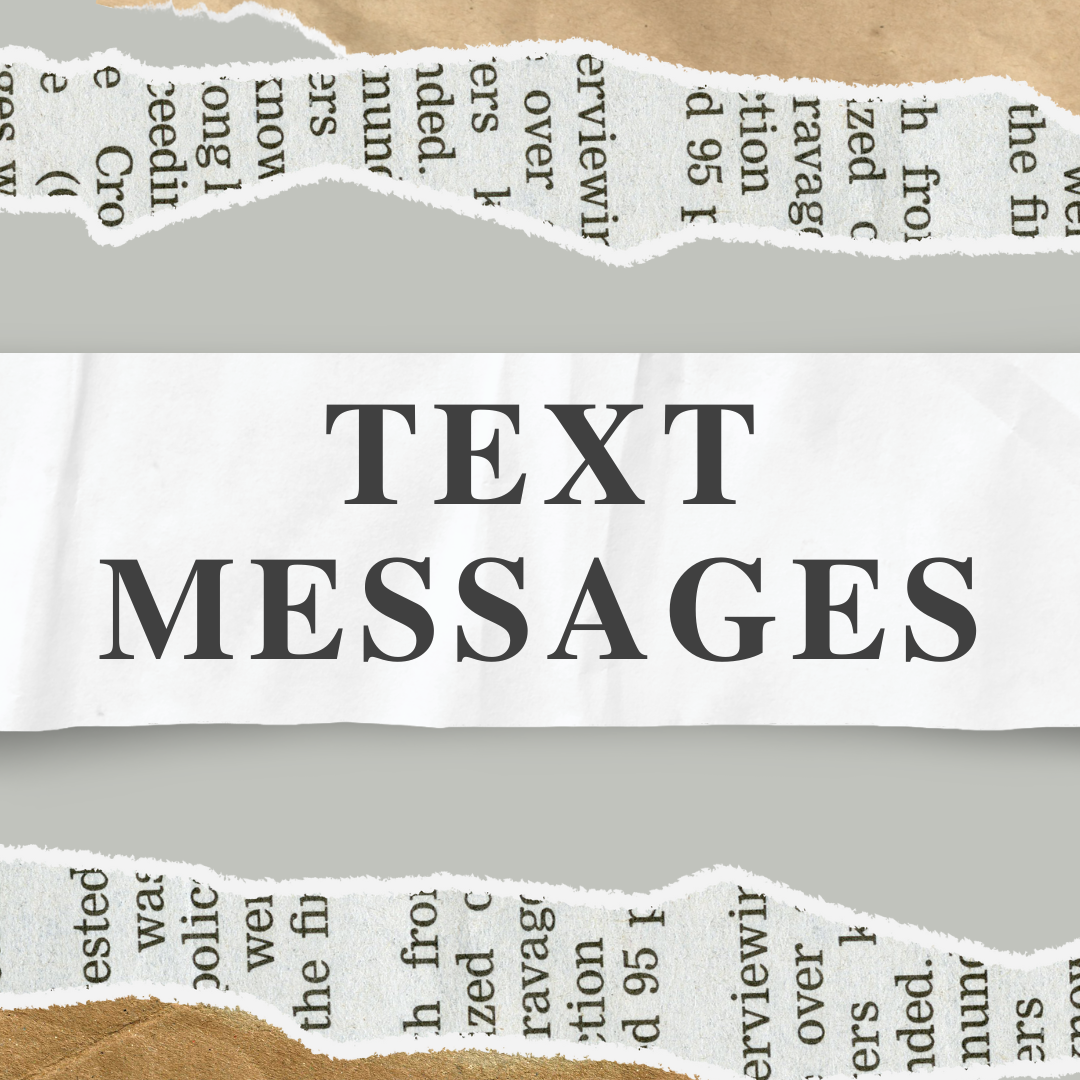 November 27, 2022
SERIES:
"What Can't Wait?"
SERMON:
"Pressing on Toward the Goal"
TEXT:
Isaiah 2:1-5
The word that Isaiah son of Amoz saw concerning Judah and Jerusalem.

In days to come the mountain of the Lord's house shall be established as the highest of the mountains, and shall be raised above the hills; all the nations shall stream to it. Many peoples shall come and say, 'Come, let us go up to the mountain of the Lord, to the house of the God of Jacob; that he may teach us his ways and that we may walk in his paths.' For out of Zion shall go forth instruction, and the word of the Lord from Jerusalem. He shall judge between the nations, and shall arbitrate for many peoples; they shall beat their swords into ploughshares, and their spears into pruning-hooks; nation shall not lift up sword against nation, neither shall they learn war any more.

O house of Jacob, come, let us walk in the light of the Lord!
Romans 13:11-14
Besides this, you know what time it is, how it is now the moment for you to wake from sleep. For salvation is nearer to us now than when we became believers; the night is far gone, the day is near. Let us then lay aside the works of darkness and put on the armor of light; let us live honorably as in the day, not in reveling and drunkenness, not in debauchery and licentiousness, not in quarrelling and jealousy. Instead, put on the Lord Jesus Christ, and make no provision for the flesh, to gratify its desires.
REFLECTION:
From Pastor Heather Roth Johnson
Advent begins this Sunday, and it's my favorite season of the church. Advent kicks off the church's new year, and it is the season that leads up to Christmas. We light the candles of hope, peace, joy and love, and we prepare our hearts and homes for the coming of baby Jesus. Advent is a time of preparation, for longing, and for waiting.
When was the last time you had to wait for something? Maybe to get gas for the car? The checkout line? Waiting can sometimes be hard to do, and there are things that just can't wait: a sneeze, or a red light, or forgiveness, or hope. There are things we need right now as we wait for this miraculous birth.
In the two readings for this first Sunday in Advent, we get a word of hope from both Isaiah the prophet and the Apostle Paul. Isaiah reminds us that as when the Messiah comes, God's people "will beat their swords into plowshares and their spears into pruning hooks" (Is. 2:4). Paul tells us that "salvation is nearer than we first believed" (Rom. 13:11). One Old Testament story meets a New Testament story to teach us the same thing. Jesus the Messiah, our salvation, is the only thing that can change the hearts of the people. Because of Jesus, we can turn swords and spears into plowshares and pruning hooks. Because of Jesus, we can believe in what faith has to offer. Because of Jesus, we can walk in the light.
For us, hope is a person named Jesus… And, hope can't wait.


REFLECTION QUESTIONS:
Do you find waiting hard? What is something you know can't wait?

Where do you see hope in the world?

How are we as God's people called to walk in the light? What does that mean to you?