About the Bethlehem Foundation
The Bethlehem Lutheran Church Foundation's mission is to gather, invest, and disburse financial resources to further the mission and values of Bethlehem Lutheran Church. For more than 60 years, we've been enabling members, friends and family of Bethlehem to leave legacy gifts to benefit the church's programming, mission and outreach to others. From supporting seminarians to responding to hardships caused by COVID-19 in the Twin Cities to creating a community garden that celebrates God's creation, your gifts truly make a difference in so many lives!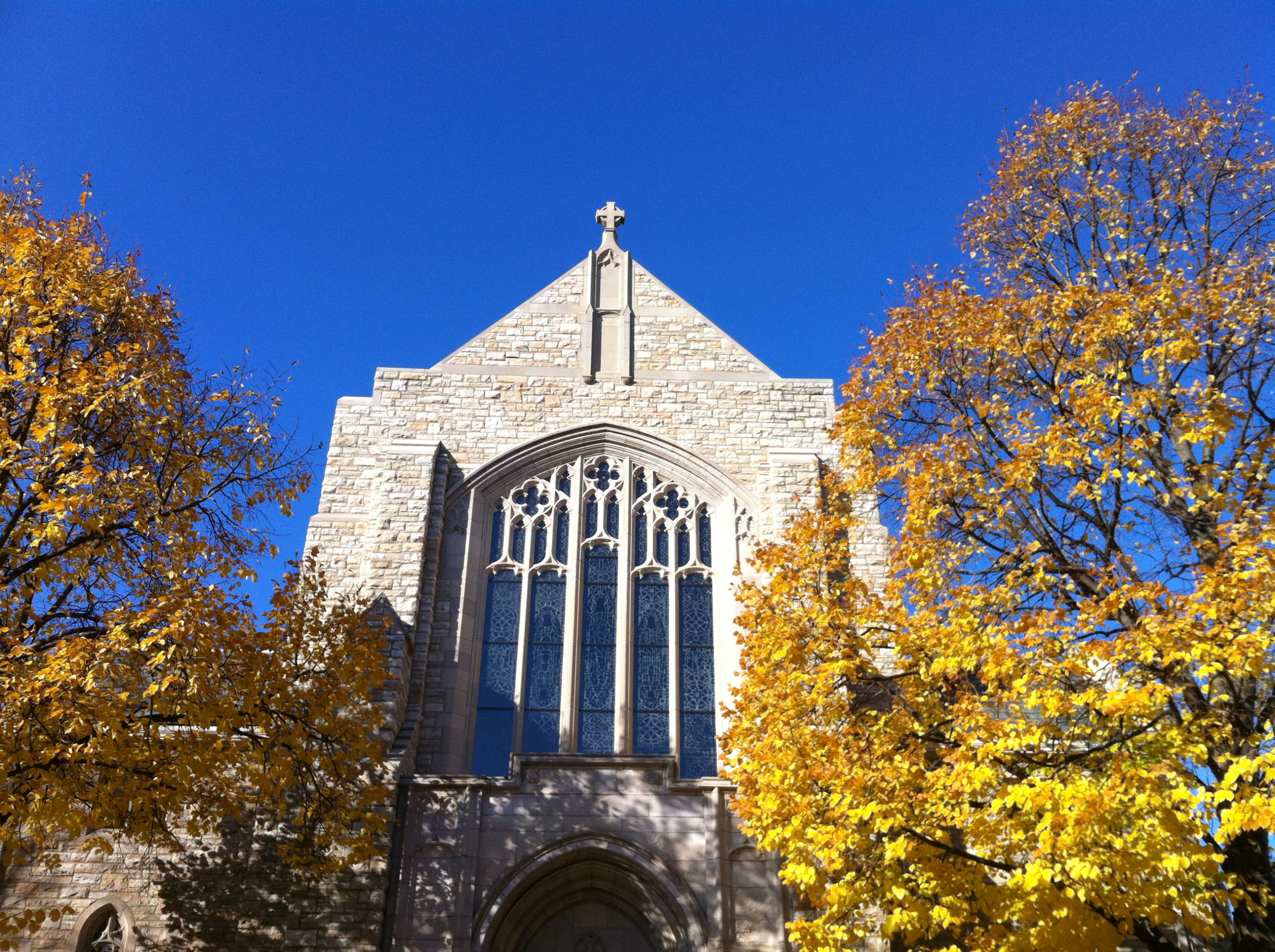 Recent Grants:
2023 Bethlehem Outreach Support
The Bethlehem Foundation has agreed to provide financial support for most of Bethlehem's outreach giving for 2023, which will continue to be directed by the Outreach Committee. Some of the organizations benefiting from this support include Starfish, Beacon Interfaith Housing, and Habitat for Humanity, among many others. The allocated amount, up to $107,000 for the year, will have no effect on the allocations the Foundation continues to provide via its existing grant program. It's meant to provide support in a year of transition for the church as we call a new pastor and strengthen the church's financial position. We give thanks for the legacy gifts that make this possible.
Emily Stoll Shares Her Samuel Dewitt Proctor Conference Experience
The Samuel Dewitt Proctor Conference in Atlanta nurtures, sustains, and mobilizes the Black faith community in collaboration with civic, corporate, and philanthropic leaders to address critical needs of human rights and social justice within local, national, and global communities. The Bethlehem Foundation recently provided a grant to Emily Stoll, Bethlehem's Director of Service, Engagement, and Fun, to attend as a liaison of the Bethlehem Community.
New Grant Spotlight: Simpson House
Simpson Housing Services (SHS) is currently building a new low-barrier shelter with 70 beds and 42 supportive housing units at 2740 1st Avenue in Minneapolis.  It has been intentionally designed to meet the short-term housing needs for people experiencing homelessness in our community and is expected to open in 2024. At the last board meeting, the Bethlehem Foundation board voted to issue a grant for $10,000 in support of the project, which will be matched with support from the Richard M. Schulze Family Foundation.
We are committed to helping people provide for and obtain needs, such as housing, shelter, food, healthcare, and education. Homelessness in our community is especially problematic, made worse by a shortage of affordable housing. We look forward to providing further updates on SHS's innovative project as it develops.
Congratulations to Dagny LeMunyon!
One of the Bethlehem Foundation's ongoing commitments is to provide grants for students connected to the Bethlehem community who are in seminary or divinity programs. That's why we were especially excited to be present to celebrate the ordination of one of those students, Dagny LeMunyon, on August 30. Dagny graduated from Bethel Seminary earlier this year with a Master of Divinity degree. She is now Associate Pastor at Calvary Lutheran Church in Golden Valley. Blessings to you, Dagny!
A Successful Art Show
Art has always served as a powerful vehicle for the expression of faith. This fall the church explored the topic of "Created in God's Image" as a preaching series and wanted to extend that into a unique collaboration with the congregation and community by inviting everyone to submit their art for an exhibit honoring that theme. An evening event was held at both campuses.  Thanks to the generosity of the Foundation, we were able to coordinate the event, offer delicious charcuterie treats and beverages and frame the children's art. What a beautiful way to see the different talents from our congregants as well as explore the expressions of God's creation.
Supporting Choral Music at Bethlehem
The Bethlehem Foundation has recently provided a grant for a new Choral Scholar Program to begin this fall.  The program will feature four choral scholars from September to May who are undergraduate students at a local college or university.  The scholars will participate in weekly rehearsals and Sunday worship services and will spend time at both the Minnetonka and Minneapolis campuses. Each scholar will also receive a $3,200 scholarship for the program year paid to their current college.
This grant was given in memory and honor of Dick Dronen, whose long service to both the congregation and the Bethlehem Foundation will forever be remembered. 
Learn More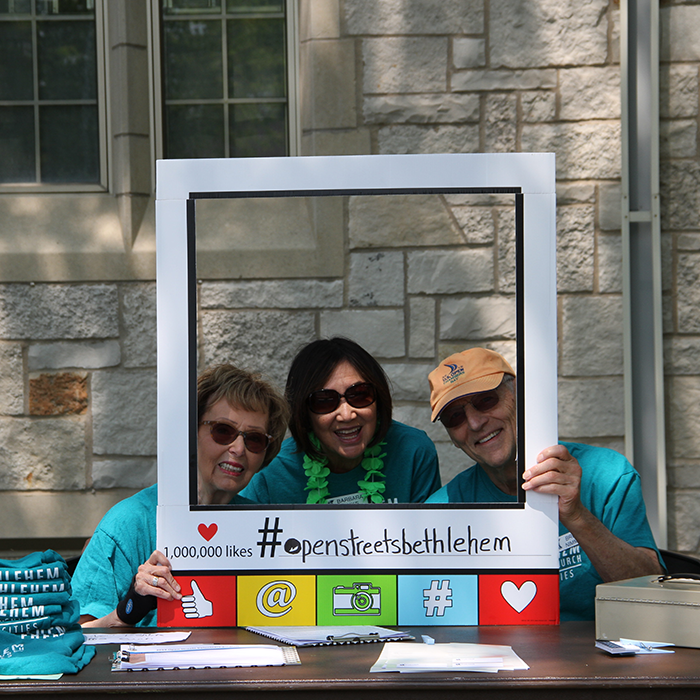 Applying for Grants
Bethlehem's grants further the mission and values of Bethlehem Lutheran Church Twin Cities. Through the power of the Holy Spirit, we work to connect people with Jesus Christ and His church family, grow them towards Christ-like maturity, equip them to serve in the church, and reach others with God's love.  Our grants are given for staff development, church capital needs, church projects, financial support of seminary students, and outreach projects to Lutheran and or Twin Cities non-profits.
All applications are due by January 1, April 1, July 1, or October 1 to be included for consideration at the regularly scheduled quarterly meetings.
Learn More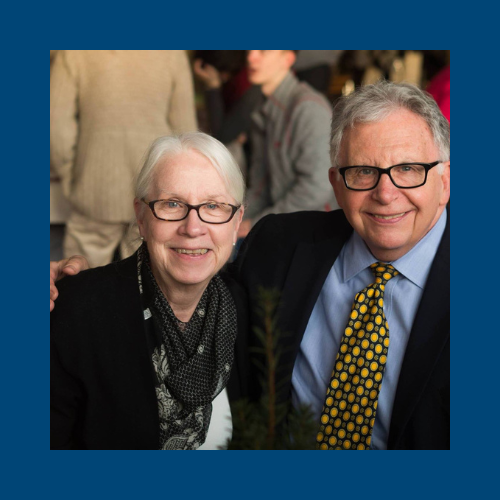 Testimonial: Bill Fredell
Building Bridges
I served on the Bethlehem Lutheran Church Foundation's leadership team from 2000 to 2010. During those years, I discovered some giants in our midst, people who were generous, looked beyond themselves and were visionaries — building bridges for the future. These were people who made decisions that would keep them part of the Bethlehem community after they ended their earthly journeys. They wanted to be eternally part of the future of a church community that meant a lot to them.
These people were examples that I wanted to emulate. When you name the Bethlehem Foundation in your will or legacy plans, you become a bridge builder. You and your gift will be building a bridge on which others will travel forever.
My wife and I like this idea. We are future-oriented and want to help the church's mission thrive long after we are gone. The foundation's mission fits with our goals of outreach, education, and meeting unplanned needs.
Building these bridges becomes a reality as the foundation grows one legacy gift after another. It grows when generous and future-minded individuals do something concrete for the church of tomorrow. A percentage of your estate will serve long into the future. You, too, could be one of these bridge-building giants.
Ways to Give
Planned Giving
Learn about how estate planning tools can financially support not only your loved ones but also the Bethlehem Foundation.
Contact [email protected] for more information.
Stock Gifts
There are two ways to make a donation of stock or securities: through an electronic transfer authorization or physical delivery. To ensure that we can acknowledge your gift for income tax purposes, please notify Lisa Quist in advance of the transmittal. Click here for a Stock Transfer Form.
ELECTED BOARD MEMBERS
Sandra Anderson, Chair
Sara Ausman
Gwenn Branstad, Chair Elect
Dan Engstrand
Roy LaFayette
Karne Newburn
Aaron Pearson
Dave Raymond, Secretary
Steve Tjeltveit, Treasurer
Kelsey Tritabaugh
CONGREGATIONAL REPRESENTATIVES
Lisa Johnson, Congregational President
John Helberg, Congregational Past President
Emilee Lindley, Congregational Secretary
Joe McRae, Congregational Treasurer
Vern Christopherson, Interim Lead Pastor
INVESTMENT ADVISORY COMMITTEE
Brent Anderson
Robert Peterson
Terry Sandven