About the Bethlehem Foundation
The Bethlehem Lutheran Church Foundation's mission is to gather, invest, and disburse financial resources to further the mission and values of Bethlehem Lutheran Church. For more than 60 years, we've been enabling members, friends and family of Bethlehem to leave legacy gifts to benefit the church's programming, mission and outreach to others. From supporting seminarians to responding to hardships caused by COVID-19 in the Twin Cities to creating a community garden that celebrates God's creation, your gifts truly make a difference in so many lives!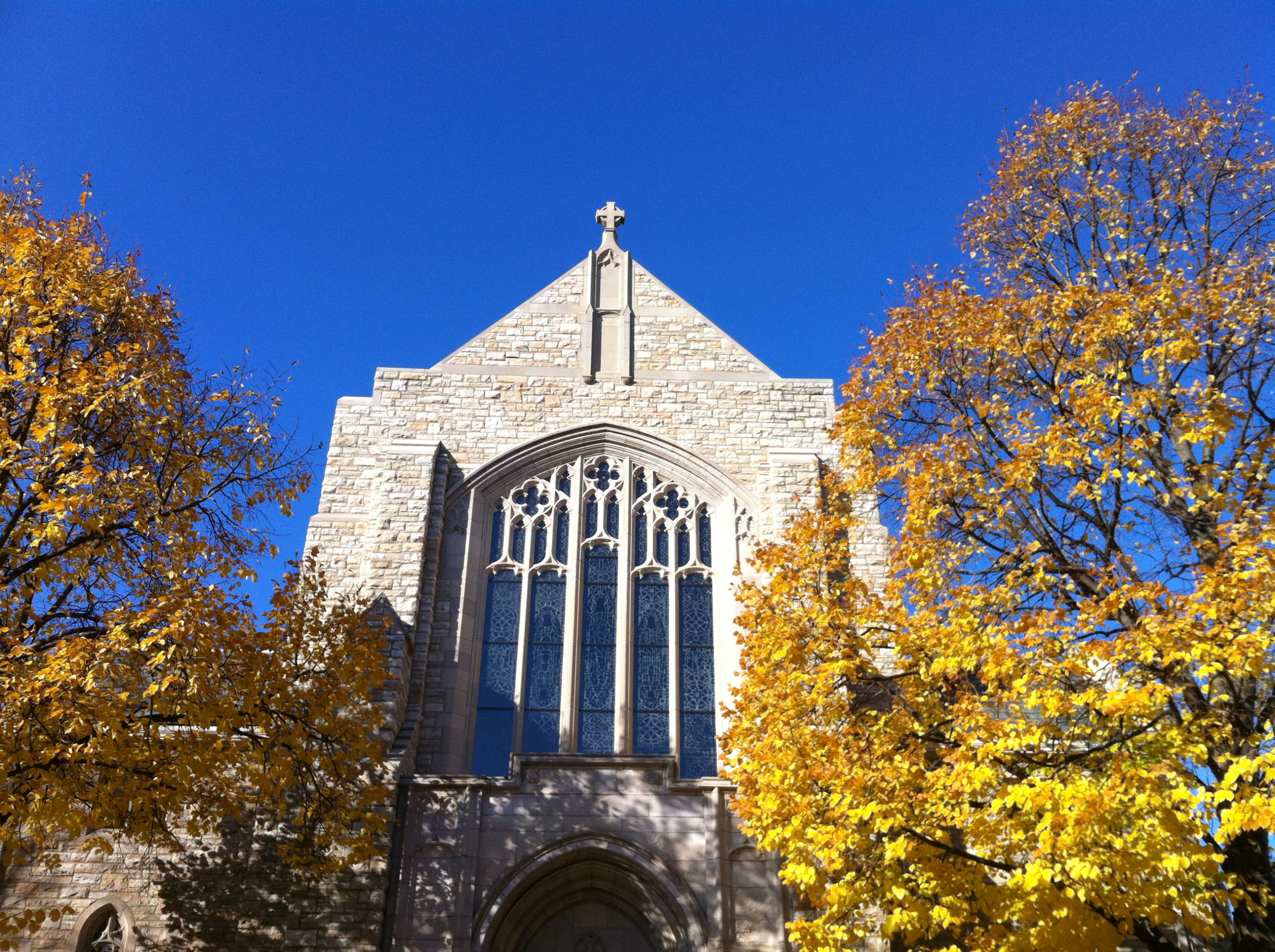 Recent Grants:
My Very Own Bed
My Very Own Bed provides a new bed, set of sheets, blanket, pillow, mattress pad, stuffed animal, and a book to children who might otherwise go without as families transition from homelessness to stable housing. This grant was submitted by Bethlehem congregant Colette MacIver.
The Foundation Grant committee is especially excited about sharing information about this grant, because it is a great example of the types of organizations/efforts we are committed to support: Organizations / Projects that our Bethlehem members already support with their time and treasures, Organizations making an impact in our communities.
It is our hope that as you read about this grant to My Own Bed, you will think of an organization you support or that you've heard of in your community, and you will help connect that organization to the resources available through Bethlehem and the Foundation.
Learn More
Lent Game Packs
A grant from the Bethlehem Foundation paid for the production of two games created by Pastor Heather Roth-Johnson and members of Bethlehem: Forgiven, a Sorry-Parchesi-like game with game pieces and pawns, and a Holy Week Card Set, beautifully illustrated by Jordan Kammer Mesenbourg. Grandparents and grandkids, parents and children, and friend pods of Bethlehem Lutheran Church – Twin Cities enjoyed these activities together throughout Lent.
Even more fun . . . both of these games, as well as with the Lent "Game On!" Devotions, were made available on Pastor Heather's blog for other churches or individuals to download.  As of Ash Wednesday, over 25 churches/organizations across Minnesota AND including 8 other states–New York to Washington—had downloaded these games and devotions!
This Foundation grant has impacted hundreds of families across the country.
All Square
All Square is a nonprofit social enterprise centered on a craft grilled cheese restaurant and professional development institute that invests in the minds and lives of formerly incarcerated individuals. Their mission is to ensure that those impacted by the criminal justice system have the support and opportunities they need not simply to subsist but, more importantly, to become our country's future leaders, business owners, legal practitioners, and entrepreneurs. Nominated by Tom Mulhere.
More Information
Edith's House
Edith's House serves individuals and families experiencing homelessness in the Twin Cities who for a variety of reasons based on their history or current challenges have only the shelter system or the street as alternatives. Their goal is to provide a path to self-sufficiency with housing, employment guidance, connections to social services, personal guidance, and encouragement. Nominated by Joanna Engstrom.
More Information
HMCHA
HMCHA (Holistic Ministry of Children of the Horn of Africa) helps children in Ethiopia rise out of poverty through education and mentoring.  Sponsored children and their families are supported economically and spiritually while they are empowered to achieve and strive to create change in their lives and communities while growing in their faith. The goal of sponsorship is to help students graduate, prepared to support their own families, and contribute to society. Nominated by Carol Pfleiderer.
More Information
Hopewell Music Cooperative North
Hopewell Music Cooperative North is the only comprehensive music school in North Minneapolis, they offer private instrument and voice lessons, and many free opportunities for students and the community: choir, band, jazz band, flute choir, orchestra. Their mission is to empower the Northside community by offering equal access to music education. Nominated by Jilene Jamsa.
More Information
Joyce Preschool
Joyce Preschool offers bilingual preschool and family support services to English and Spanish-speaking families in South Minneapolis. This mission is achieved by providing quality early childhood education and family support in a dual immersion setting. Their program provides a crucial bridge to success in K-12 education. They focus on school readiness, second language acquisition and cultural appreciation, and parent involvement and support. Nominated by Lisa Hedden.
More Information
Lutheran Campus Ministries
Lutheran Campus Ministries has at the heart of its mission to serve the wider Lutheran community by welcoming University of Minnesota students. Mental Health, housing, and food insecurity are major issues at the University that have been exacerbated by COVID.
Lutheran Campus Ministry-Twin Cities is rooted in Word and Sacrament and lifts up the gifts of their ever-changing young adult community. LCM-TC welcomes, gathers, equips, and sends students, trusting that through these young adults, the Spirit is active in transforming the campus and the world. Grounded in Christ's love and mercy, we value hospitality, service, justice, integrity, and curiosity. Nominated by Brian Swanson and Olivia Olson.
More Information
Mental Health Connect
Mental Health Connect works to provide community-based resources, support, and education to improve access to mental health services and to connect individuals and families with the services they need through a consortium of 23 faith-based communities in Minneapolis.
More Information
The Spafford Children's Center
The Spafford Children's Center Since its establishment, SCC has taken the lead in providing a holistic approach to child health and empowerment by providing psychological, social, and educational support for Palestinian children in Jerusalem and the West Bank who live under difficult socio-economic conditions. Nominated by Sara Spafford Freeman.
More Information
Sickle Cell Foundation of Minnesota
The Sickle Cell Foundation of Minnesota (SCFMN) serves a high-risk population that primarily impacts African Americans who are also disproportionately impacted by COVID-19. SCFMN was founded in 2015. They are a community-based organization comprising of passionate patients, caregivers, sickle cell trait carriers, healthcare providers, advocates, and other individuals and stakeholders who are concerned with the outcomes of our community. Nominated by Alissa Linné.
More Information
Women's Day of Service
Women's Day of Service is an intergenerational gathering that brings together Bethlehem women and girls for a morning of service projects, inspiration, and connection.  One Saturday each year, women of all ages from both campuses gather to make a difference in the world. Their impact will be felt not as a grand gesture, but rather as an accumulation of little things that make a big difference. Women will be finishing quilts to send to people who need a warm blanket.  Others will roll bandages for a mission hospital overseas – such a simple thing, but critically important for patient care.  Others will assemble Newborn and Hospice Kits. The items in these kits are everyday things, little things we often take for granted here, but such a blessing to the people who receive them across the world. Nominated by Kim Dickey and Ann Senne.
Join the WDOS Realm Group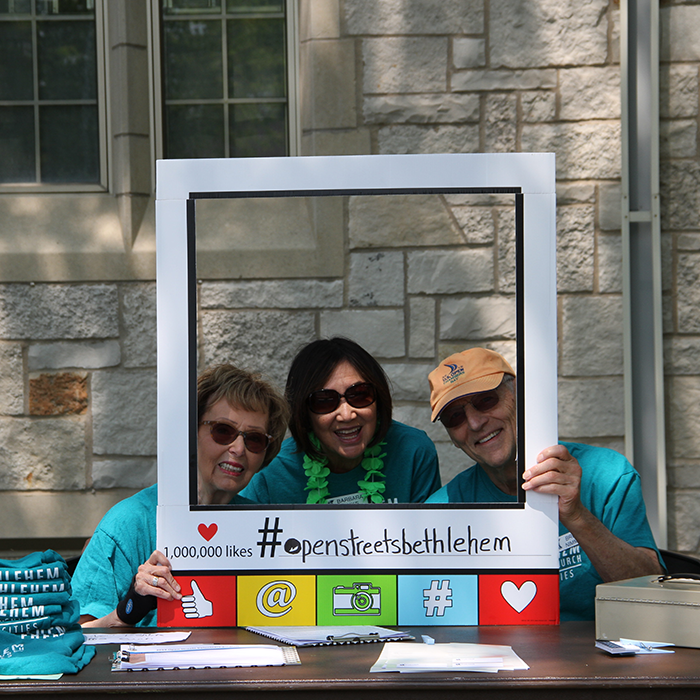 Applying for Grants
Bethlehem's grants further the mission and values of Bethlehem Lutheran Church Twin Cities. Through the power of the Holy Spirit, we work to connect people with Jesus Christ and His church family, grow them towards Christ-like maturity, equip them to serve in the church, and reach others with God's love.  Our grants are given for staff development, church capital needs, church projects, financial support of seminary students, and outreach projects to Lutheran and or Twin Cities non-profits.
Learn More
Ways to Give
Planned Giving
Learn about how estate planning tools can financially support not only your loved ones but also the Bethlehem Foundation.
Contact [email protected] for more information.
Stock Gifts
There are two ways to make a donation of stock or securities: through an electronic transfer authorization or physical delivery. To ensure that we can acknowledge your gift for income tax purposes, please notify Lisa Quist in advance of the transmittal. Click here for a Stock Transfer Form.
ELECTED BOARD MEMBERS
Sandra Anderson, Chair
Sara Ausman
Gwenn Branstad
Dan Engstrand
Joan Flaaten
Roy LaFayette, Treasurer
Rianne Leaf
Tom Mulhere, Past Chair
Karne Newburn
Aaron Pearson
Dave Raymond, Secretary
CONGREGATIONAL REPRESENTATIVES
John Helberg, Congregational President
Lisa Johnson, Congregational President-Elect
Joan Flaaten, Congregational Secretary
Joe McRae, Congregational Treasurer
Vern Christopherson, Interim Lead Pastor
INVESTMENT ADVISORY COMMITTEE
Brent Anderson
Robert Peterson
Terry Sandven