About the Bethlehem Foundation
The Bethlehem Lutheran Church Foundation's mission is to gather, invest, and disburse financial resources to further the mission and values of Bethlehem Lutheran Church. For more than 60 years, we've been enabling members, friends and family of Bethlehem to leave legacy gifts to benefit the church's programming, mission and outreach to others. From supporting seminarians to responding to hardships caused by COVID-19 in the Twin Cities to creating a community garden that celebrates God's creation, your gifts truly make a difference in so many lives!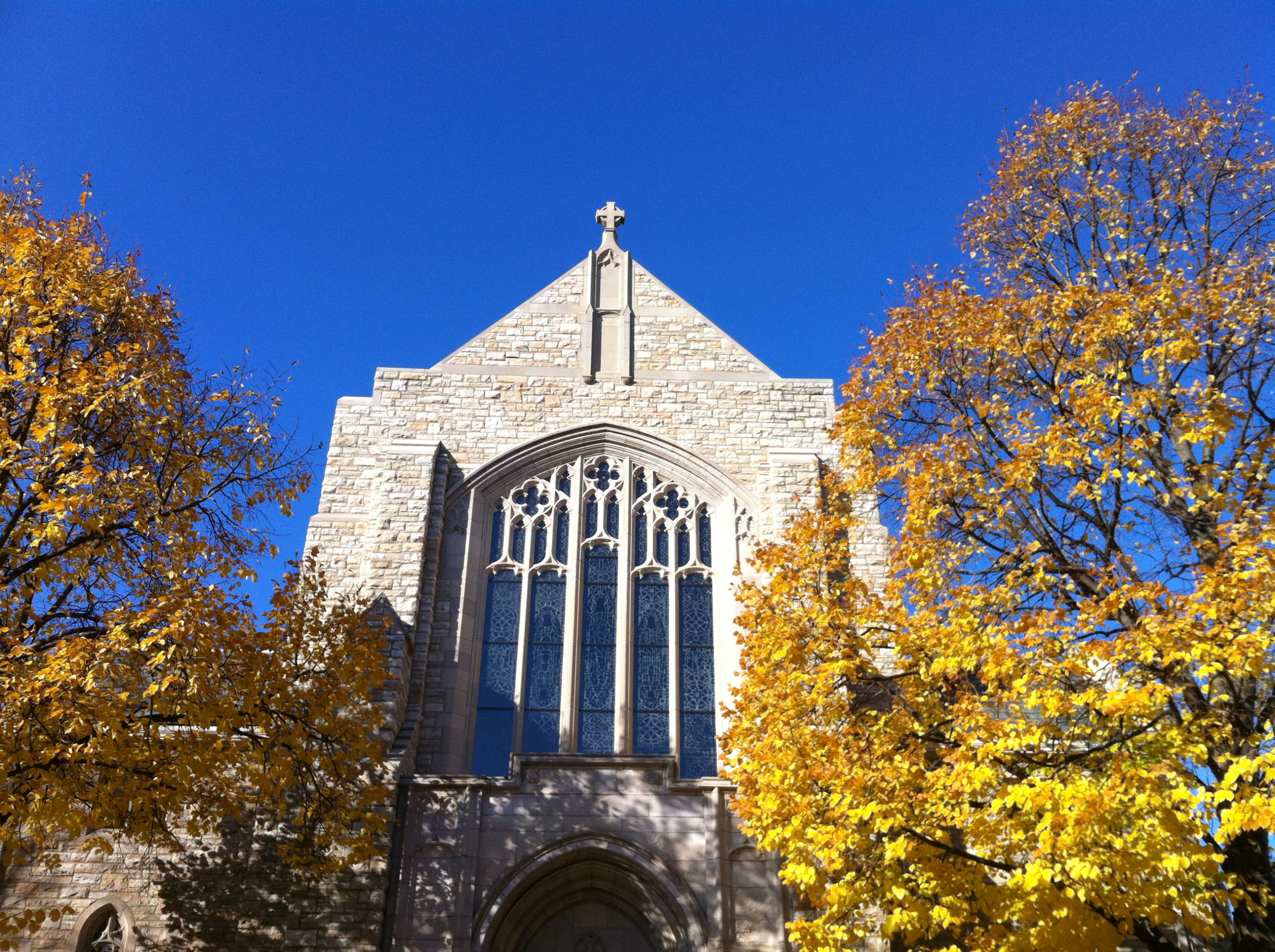 Recent Grants:
New Grant Spotlight: Simpson House
Simpson Housing Services (SHS) is currently building a new low-barrier shelter with 70 beds and 42 supportive housing units at 2740 1st Avenue in Minneapolis.  It has been intentionally designed to meet the short-term housing needs for people experiencing homelessness in our community and is expected to open in 2024. At the last board meeting, the Bethlehem Foundation board voted to issue a grant for $10,000 in support of the project, which will be matched with support from the Richard M. Schulze Family Foundation.
We are committed to helping people provide for and obtain needs, such as housing, shelter, food, healthcare, and education. Homelessness in our community is especially problematic, made worse by a shortage of affordable housing. We look forward to providing further updates on SHS's innovative project as it develops.
Congratulations to Dagny LeMunyon!
One of the Bethlehem Foundation's ongoing commitments is to provide grants for students connected to the Bethlehem community who are in seminary or divinity programs. That's why we were especially excited to be present to celebrate the ordination of one of those students, Dagny LeMunyon, on August 30. Dagny graduated from Bethel Seminary earlier this year with a Master of Divinity degree. She is now Associate Pastor at Calvary Lutheran Church in Golden Valley. Blessings to you, Dagny!
A Successful Art Show
Art has always served as a powerful vehicle for the expression of faith. This fall the church explored the topic of "Created in God's Image" as a preaching series and wanted to extend that into a unique collaboration with the congregation and community by inviting everyone to submit their art for an exhibit honoring that theme. An evening event was held at both campuses.  Thanks to the generosity of the Foundation, we were able to coordinate the event, offer delicious charcuterie treats and beverages and frame the children's art. What a beautiful way to see the different talents from our congregants as well as explore the expressions of God's creation.
Supporting Choral Music at Bethlehem
The Bethlehem Foundation has recently provided a grant for a new Choral Scholar Program to begin this fall.  The program will feature four choral scholars from September to May who are undergraduate students at a local college or university.  The scholars will participate in weekly rehearsals and Sunday worship services and will spend time at both the Minnetonka and Minneapolis campuses. Each scholar will also receive a $3,200 scholarship for the program year paid to their current college.
This grant was given in memory and honor of Dick Dronen, whose long service to both the congregation and the Bethlehem Foundation will forever be remembered. 
Learn More
Responding to Critical Food Needs
In January of 2022, the foundation was pleased to issue two proactive grants to two organizations providing critical food support in our community: Community Emergency Services (CES) in Minneapolis, and ICA Food Shelf in Minnetonka.
Proactive grants are initiated by a Bethlehem member who sees a critical need, rather than being submitted by the organization.  CES and ICA have long histories of support from Bethlehem Lutheran Church Twin Cities congregations.  The grants provided emergency food help at a time when many people in our community have been struggling with rising prices and other expenses that are out-running incomes, while food shelves have been straining to meet that demand coming out of the pandemic.
Get Involved
All Square – Neon Lights & Civil Rights
All Square is a restaurant located in southeast Minneapolis on Minnehaha and East 41st Avenue that is known for serving up the best grilled cheese sandwiches you will ever have! It's also a food truck. But WAY more importantly, it is an Institute and Dream Lab. All Square is a nonprofit criminal justice reform and re-entry program that offers people returning from prison a 12-month fellowship.
Currently, the restaurant only has a sign in its window. Bethlehem Foundation was approached to help with the larger financial goal of purchasing a large neon sign that would help them attract more customers and we were proud to contribute $5000 to such an important organization.
All Square
My Very Own Bed
My Very Own Bed provides a new bed, set of sheets, blanket, pillow, mattress pad, stuffed animal, and a book to children who might otherwise go without as families transition from homelessness to stable housing. This grant was submitted by Bethlehem congregant Colette MacIver.
The Foundation Grant committee is especially excited about sharing information about this grant, because it is a great example of the types of organizations/efforts we are committed to support: Organizations / Projects that our Bethlehem members already support with their time and treasures, Organizations making an impact in our communities.
It is our hope that as you read about this grant to My Own Bed, you will think of an organization you support or that you've heard of in your community, and you will help connect that organization to the resources available through Bethlehem and the Foundation.
Learn More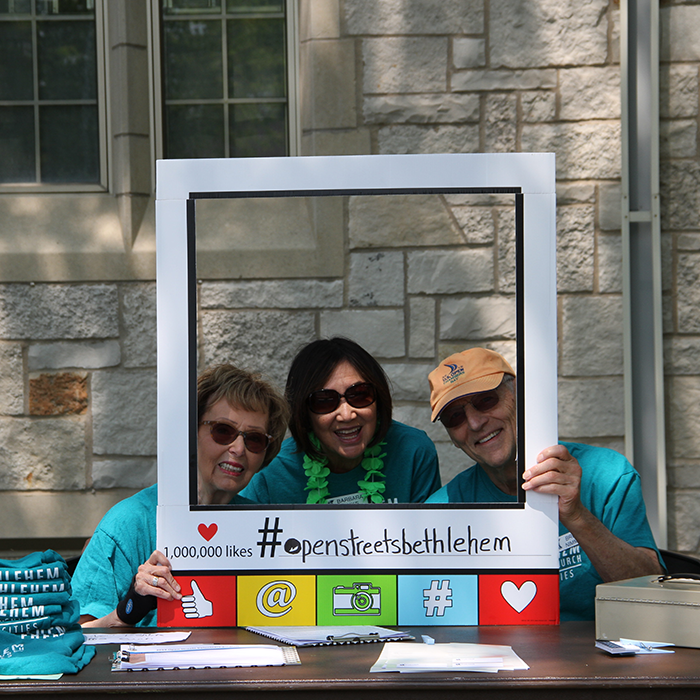 Applying for Grants
Bethlehem's grants further the mission and values of Bethlehem Lutheran Church Twin Cities. Through the power of the Holy Spirit, we work to connect people with Jesus Christ and His church family, grow them towards Christ-like maturity, equip them to serve in the church, and reach others with God's love.  Our grants are given for staff development, church capital needs, church projects, financial support of seminary students, and outreach projects to Lutheran and or Twin Cities non-profits.
Learn More
Ways to Give
Planned Giving
Learn about how estate planning tools can financially support not only your loved ones but also the Bethlehem Foundation.
Contact [email protected] for more information.
Stock Gifts
There are two ways to make a donation of stock or securities: through an electronic transfer authorization or physical delivery. To ensure that we can acknowledge your gift for income tax purposes, please notify Lisa Quist in advance of the transmittal. Click here for a Stock Transfer Form.
ELECTED BOARD MEMBERS
Sandra Anderson, Chair
Sara Ausman
Gwenn Branstad
Dan Engstrand
Joan Flaaten
Roy LaFayette, Treasurer
Rianne Leaf
Tom Mulhere, Past Chair
Karne Newburn
Aaron Pearson
Dave Raymond, Secretary
CONGREGATIONAL REPRESENTATIVES
John Helberg, Congregational President
Lisa Johnson, Congregational President-Elect
Joan Flaaten, Congregational Secretary
Joe McRae, Congregational Treasurer
Vern Christopherson, Interim Lead Pastor
INVESTMENT ADVISORY COMMITTEE
Brent Anderson
Robert Peterson
Terry Sandven