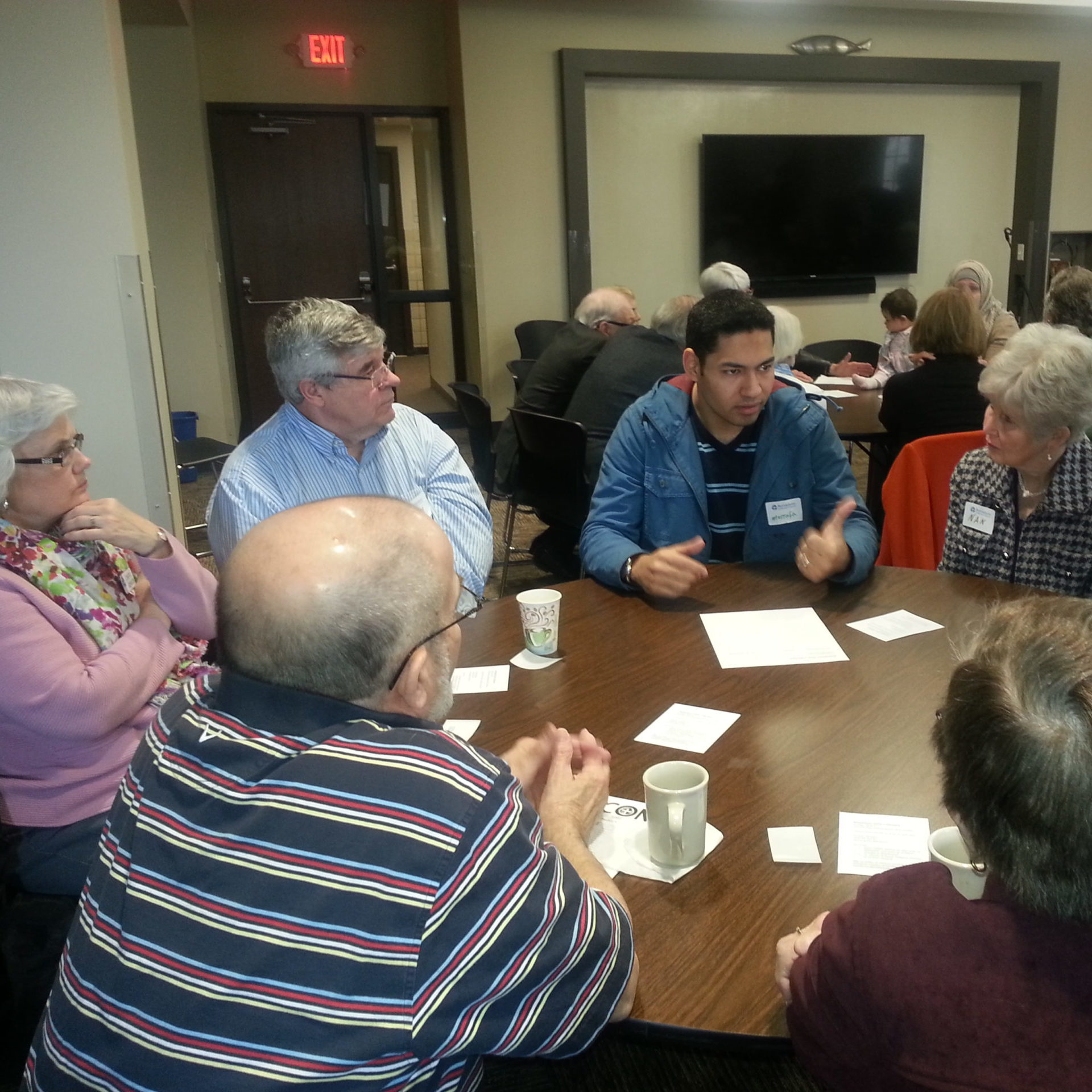 Dig deeper. Wrestle. Share conversation about God, the Bible and life topics that matter.
Bethlehem offers a variety of small group opportunities, bible studies, short-term classes, and support groups for adults who want to take the next step.
What is your next step?
Use the links on this page to explore the many opportunities for adults at Bethlehem. If you can't find what you are looking for, contact us and we'll help you connect.
Small Groups
Deepening relationships can be a challenge when the world tries to spread us really thin. Bethlehem is a big community in a few different locations, so small groups help us stay connected in meaningful ways.
We can help you form a small group together with folks you already know or those with whom you share an affinity, interest, or stage in life. Register today and we'll get you connected in time for the Advent series. The four-week curriculum coordinates with Sunday worship services and invites a different lens for this holiday season.
Register for Advent Small Groups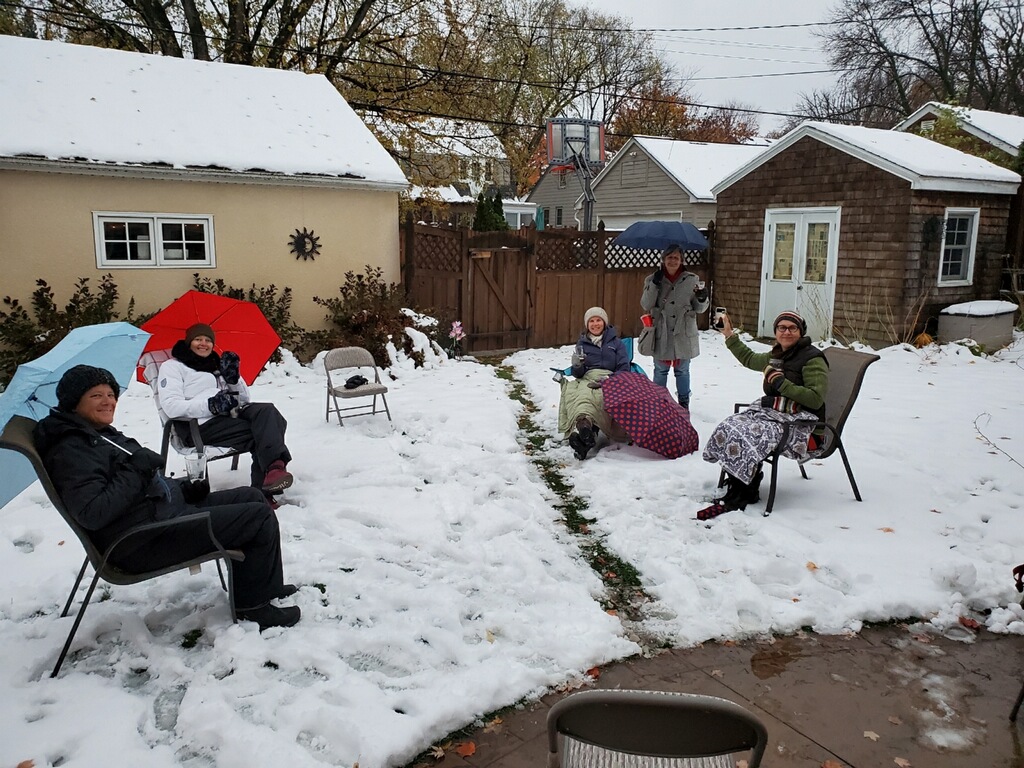 What is the commitment?
You're in luck. Advent is a pretty short term commitment! If your group decides to continue meeting beyond the holiday season, we can help you figure out what that looks like with more curriculum resources and ideas for gathering on a regular basis. You can keep meeting weekly or change your schedule to monthly or quarterly gatherings. You can study a topic or learn a spiritual discipline together. When there's a curriculum that coordinates with Sunday worship services, we'll invite you back into that practice for a deeper connection to each other and the wider congregation.
Where will groups meet?
Groups can reserve space at church, meet online, or rotate hosting at home and create a schedule that works for their members.  We continue to recommend a safe and healthy practice of social-distancing based on the state's guidelines. We want all members of your group to feel comfortable participating.
What does support look like?
You have a lot of staff support while you're getting started and solidarity from established small groups while we're all using the same curriculum this season. You'll also get access to a Google Classroom called "A Library for Small Groups", digital resources curated especially for the small group ministry at Bethlehem. Here you'll find curriculum in the form of study guides, videos, podcasts, questions, books, films, and prayers to help your group find its stride.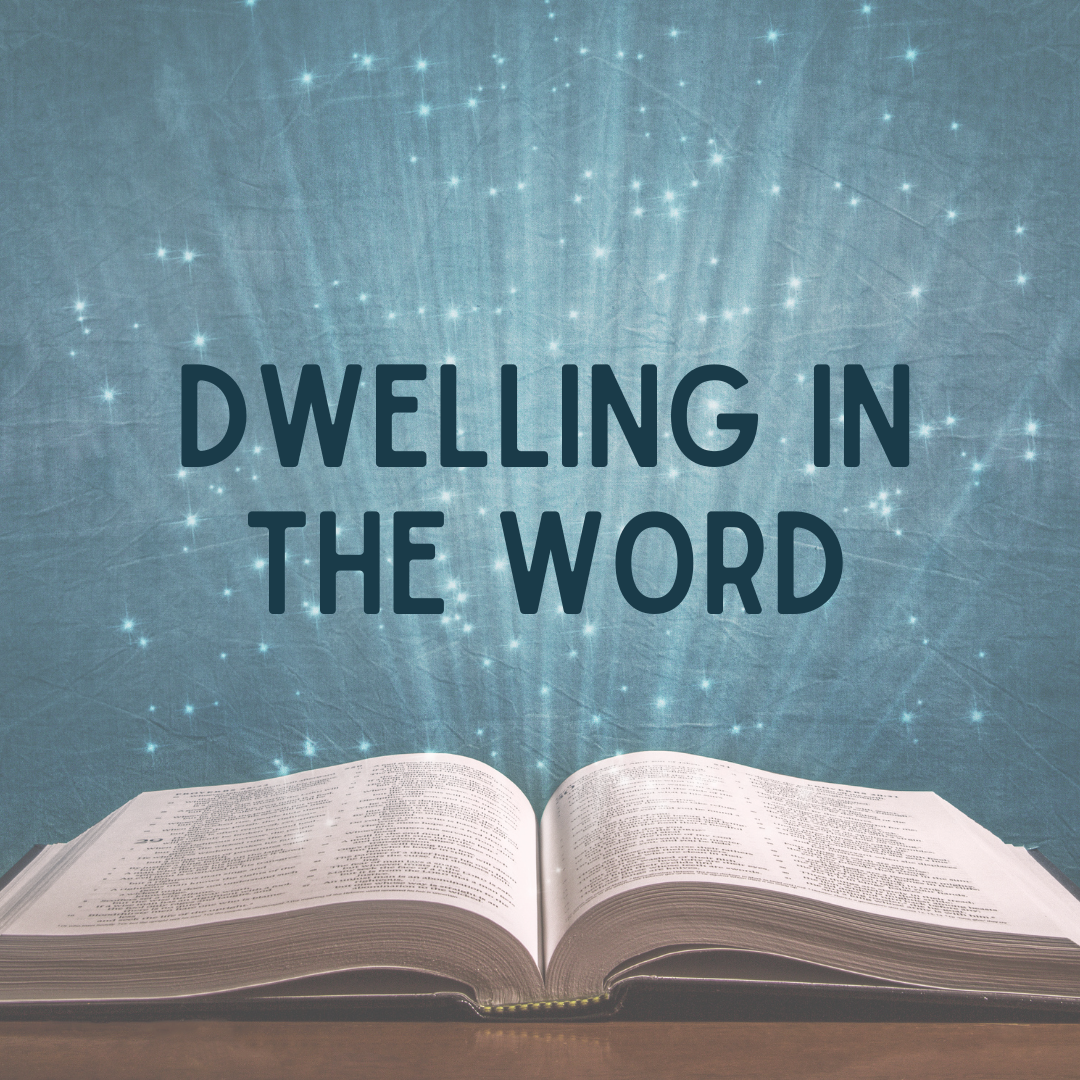 Dwelling in the Word with Pastor Meta
Join us on Wednesdays at 10:00 am for a weekly spiritual practice known as "Dwelling in the Word". No bible study experience or pre-work necessary! Pastor Meta will guide you through prayerful reflection, silence, and conversation that's rooted in scripture. At 10:30 am we'll receive a blessing, at which point you can leave the meeting to continue your day or stick around for a casual fellowship time with friends.
Register for Zoom link
Other Adult Ministry Groups
Sunday Bible Study
A Sunday morning bible study that gathers virtually before worship.  We grow in faith and understanding when we study God's word together, so let's read the Sunday text together and wrestle with it. Share ideas. What does it mean? How does it relate to life? Then come to worship and see what new insights are gained in the context of sermon and song. All are welcome. Conversation led by Marsh Pechauer. 
Please contact Pastor Kris @ [email protected] to be added to the group.
CareerWalk
Are you on a job search or thinking about a career change? CareerWalk is here for you! 
CareerWalk offers job transition support and connection for people in a job search or thinking about a career change. Sessions includes attitude, self-assessment and reflection, networking, resumes and LinkedIn, and interviewing. 
CareerWalk is here to help. Services are FREE and open to everyone. Please contact Pastor Kris at [email protected] to learn more
Womens Day of Service
One Saturday each year, women of all ages from both campuses gather to make a difference in the world. Their impact will be felt not as a grand gesture, but rather as an accumulation of little things that make a big difference. Women will be finishing quilts to send to people who need a warm blanket.  Others will roll bandages for a mission hospital overseas – such a simple thing, but critically important for patient care.  Others will assemble Newborn and Hospice Kits. The items in these kits are everyday things, little things we often take for granted here, but such a blessing to the people who receive them across the world.
Join the Women's Day of Service group on Realm to stay up to date on all things WDOS!
WDOS Realm Group
Women's Bible Study – Gather
Beat the Covid doldrums, and connect with other women through Bible study. The three-month study beginning in September is, "The Gift of the Spirit". This group meets in-person the third Thursday of each month, from 1-2:00pm starting, September 16.
Subscribe to the Women of the ELCA magazine, Gather, for the study, and register so we can be ready to welcome you.
Led by Pastor Kris. 
Register
Meta's Book Club
Led by Pastor Meta, this group meets quarterly on Zoom to discuss fiction and non-fiction books by BIPOC authors. Register once for the whole year to receive the schedule and reoccurring Zoom link. The day before each gathering, Meta sends an email with a few discussion questions to get you thinking. We don't have to stick to those questions, but they serve as a place to begin the conversation.
Register
Women's Book Group
Love to read? Consider joining the weekly Wednesday Evening Women's Book Group. The group meets in person on the first Wednesday of the month in Langemo Lounge (MPLS) and on Zoom the other weeks. This fall's line-up of titles includes:
September – "Reason for Hope: A Spiritual Journey," by Jane Goodall

October – "The Island of the Sea Women," by Lisa See

November – "Northernmost," by Peter Geye
Free Spirits
Minnetonka Campus
All adults are welcome to join the Minnetonka senior group, which gathers regularly each month for fun activities like concerts, museums, outdoor activities, special speakers, theater plays, lunch, and more.
If you would like to receive information about upcoming events in your inbox, email Sue Lungstrom ([email protected]).
SALT (Seniors Active in Life Together)
Minneapolis Campus
If you are 50 years or older, come be an active part of Bethlehem's ministry in SALT and get to know other seniors in our congregation. The ministry of SALT sponsors activities including learning experiences, meals together, trips and more. In recent years we have visited the Minneapolis Institute of Arts museum, traveled to New Ulm for a concert by Bethlehem's Mark Paisar, held service events as well as Valentine's and Christmas dinners, and more. We make scholarship funds available so that everyone can participate. 
If you would like to receive information about upcoming SALT events email Pastor Kris at [email protected].
Staff Contacts
Minnetonka Campus Pastor
Meta Herrick Carlson
Phone: 612-312-3403
Minnetonka Campus Administrator
Sue Lungstrom
Phone: 952-935-3419 ext. 200