"All praise for music, deep gift profound, through hands and voices in holy sound; the psalms of David, and Mary's praise, in wordless splendor and lyric phrase, with all creation one song we raise: Soli Deo Gloria!" – from the hymn Soli Deo Gloria #878 ELW
Throughout her 45 years of incredible ministry at Bethlehem Lutheran Church Twin Cities, Maria has invited every single person who entered the sanctuary for worship to boldly proclaim their faith through God's profound gift of music in our lives.  Through her thoughtful hymn leading and exquisite registrations on the organ, she opened our eyes and ears to new ways of experiencing some of our most beloved scriptures through God's gift of music.  She approached this calling and ministry with a true servant's heart.  Through music, Maria has cared for this congregation at some of the most meaningful moments in our lives.  Whether it was a baptismal hymn, a wedding processional and recessional, or hymns helping us to lean into the promise of everlasting life, Maria has accompanied some of our most profound moments with music.  And at every moment, she did it with a deep and abiding love for this community of faith.  Every note that she played and every anthem she accompanied was done with this phrase in mind: Soli Deo Gloria!  To God alone the glory!
We invite you to share your stories from your life with Maria as we celebrate her incredible 45 years of ministry at Bethlehem.  Help us celebrate her by recalling some of your favorite Maria memories and we will post them below.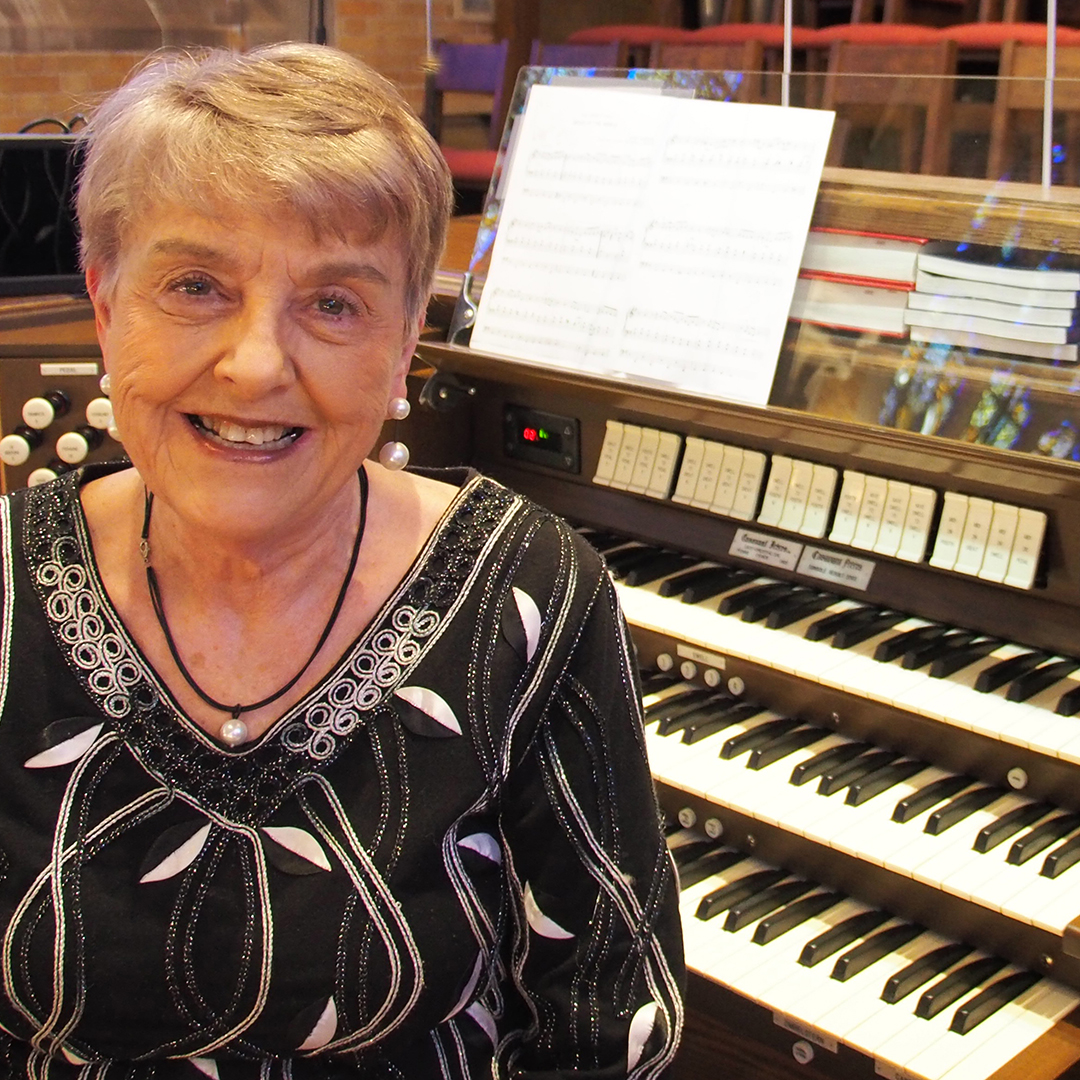 We also hope you'll join us on Sunday, January 23 in Minnetonka and/or on Saturday, January 30 in Minneapolis where we'll celebrate Maria's ministry with a blessing during worship. We'll share photos, stories, and a whole lot of gratitude! Reception to follow Minneapolis campus worship.
Memories and Well-Wishes for Maria…
A major reason we joined Bethlehem and, despite living quite far away, have stayed with Bethlehem is the music in the service, especially Maria's work with the organ. Her performance is uplifting and makes the experience special. Especially grateful for Maria's sensitive role in the planning of and conduct of the funerals that have marked our family's experience. With deep gratitude, we wish Maria well and the benefit of God's blessings.
Joel Kvamme
---
Congratulations on your retirement, Maria. I just want to add my sincere gratitude and appreciation for all that you have given to make Bethlehem such a fond connection for our family. Music is such a powerful art form and your gift as music director and organist has amplified its power tenfold. Who hasn't felt chills upon hearing the Easter morning entrance march? Thank you.
On a personal note, I will always appreciate the time you gave to our Jonathan to encourage his creative spirit with music. If you remember, he composed a small piece for the organ with your help which he performed during a youth program at Bethlehem. I believe it inspired him immeasurably as he developed his musicianship. I know that somewhere he's got packed away an organ key you gave him.
I also want to let you know how much I enjoyed our time together in designing the Music Series brochures. Each year you challenged me with your stirring ideas and plans for the season. Every year was a gem packed with such incredible talent. You were always so open to my ideas which gave me the rare opportunity to flex my artistic abilities.
I wish you many wonderful days ahead—each filled with delight and new discoveries. You deserve it! I love you, sweet lady. God bless.
Kristi Kuder
---
We've appreciated you so much, Maria! Your leadership in worship, your skill, your connections to the area's excellent musicians to mention but a few of the blessings you brought to us. Tom certainly enjoyed conversations with you regarding the Basilica's organ and organists. We shall miss you and wish you all the best and God's blessings.
Janice and Tom Hoffer
---
For your decades of service to Bethlehem — Thank You!
You played for our wedding at Bethlehem on August 1, 1981. We were new to the church and didn't know you at the time, but our processional–Beethoven's "Ode to Joy"–was magnificent then, and your playing has remained so to this day. As less-than-accomplished students of the piano, we stand in awe of your skill and dedication to both piano and organ.
We wish you much joy in the next chapter of your life.
Carole and Bob Peterson
Dear Maria,
What a wonderful legacy of shared music you have created! Your musical expressions and insights have never been just about your own talent, prodigious as that is. Instead, you've always invited the world into a communion of souls, emotions and spirituality that only music can create. Bravo!
It was my great honor to work alongside you on the Music Series board and to simply be transported by your heavenly performances during worship.
You are one of a kind, and I wish you every happiness as you turn the page. What new notes are written there?
Tom Kuder
Many thanks for the years of great music and enjoyment for your skills on the organ and piano. You have enriched the lives of so many members and friends of Bethlehem and we assume you will continue your involvement with the music program that you created and have directed each year.
Paul + Ruth Hauge
---
Wow. What a gift you have given the Bethlehem community all these years. In so many ways, not just through your music. How does one adequately convey just how grateful they are for your faithful service of so many years? I fear there are no words that would do justice. Meister Eckhart is known for saying, "If the only prayer you said was thank you, that would be enough." So, in that spirit, THANK YOU, Maria. May our paths cross in other ways in the future.
Diane Fleming
---
Thank you, thank you, Dear Maria!
Little did I know that "The Stars" were aligned to bring us together with a fun "musical friendship" when Maria and I first encountered each other as young teens (I, not the younger) at Mrs. Astroth's, our St. Paul piano teacher. I walked to my lesson, but Maria was from MINNEAPOLIS! Times I'd be waiting for my lesson, her father and Mrs. Astroth would be in deep discussion re: Maria's Progress, while she and I sat across from each other in silence…me, petrified as usual. That was when I came to learn that piano was "serious business," and I better "get with The Program." LOL
It wasn't until twenty years later that I encountered Maria again, when daughter Katie was in 7th grade, accompanying the (Famous ; ) Southwest High Choir. Here was Maria, alternating with her on piano! Aha!, I thought this must mean Katie should take organ lessons from Maria. She was accepted, and thus continued my life of mentorship from Maria to this day, for which I am so grateful.
Wishing you much joy and many blessings as you continue with Music in your life, Maria!
Sally Thorstenson Nelsen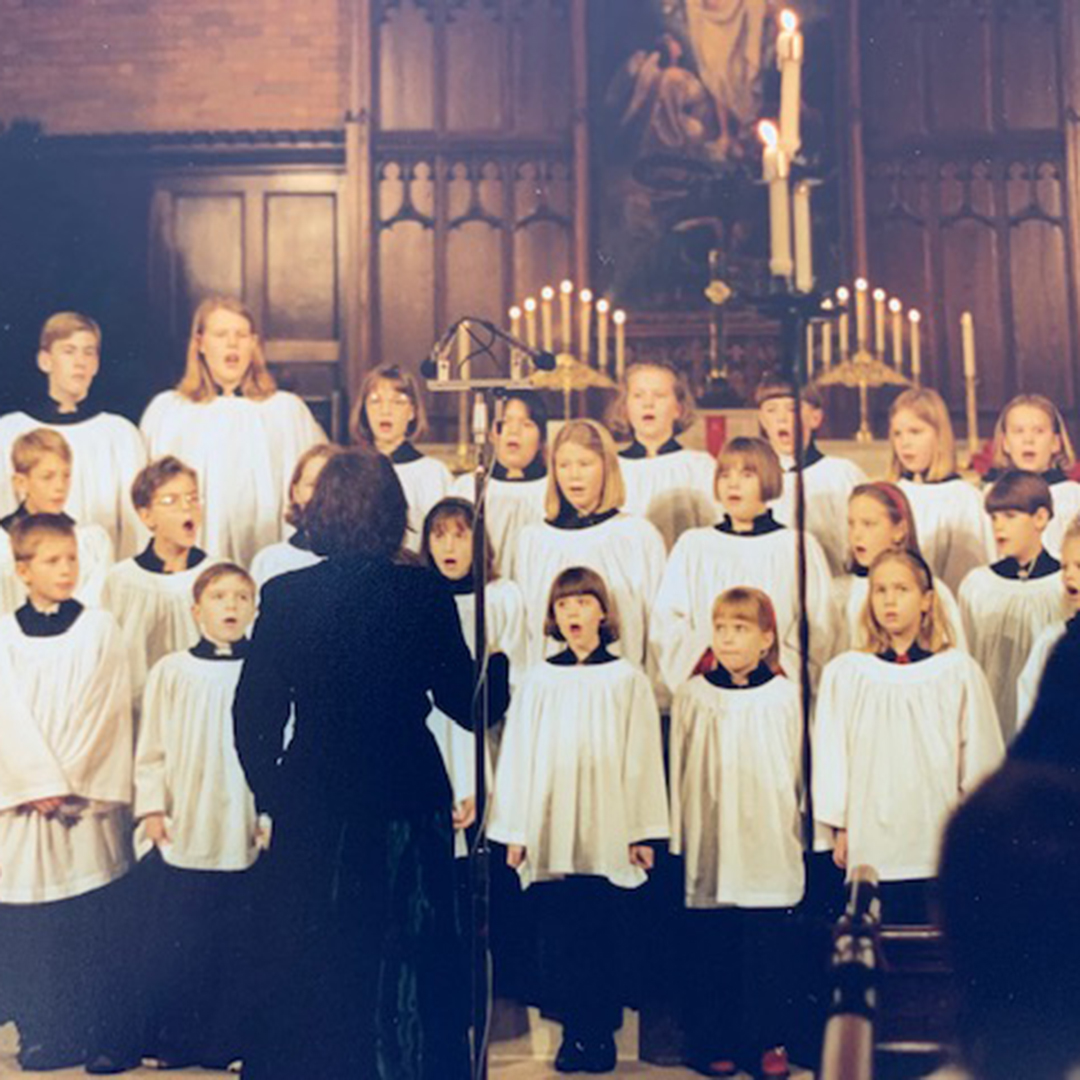 Love and wishes to beautiful Maria. A thousand thanks for giving me the opportunity to be a part of the Bethlehem Music staff for 10 years directing the Chorister Choir. It was a true joy and one of the most rewarding experiences I was blessed with in my career as a music teacher. Becoming good friends with you through that experience was an added benefit. You are truly a treasure. Such wonderful memories.
Susan Anderson
---
Best wishes on your retirement Maria! You have impacted thousands over the years with your music. What a legacy. For us personally, it was through worship services.
And through streaming, we became even more in awe of what you do. Many thanks!
Linda and Mike Korman
---
Thank you for sharing your gifts with us for so many years – and for helping Mark and select our wedding music over 20 years ago! We wish you all the best in your next chapter!
Chris, Mark, Phoebe & Henry Loth
---
Well – wishes and thanks to you Maria from the Deskin's! You were one of those pillars in our family life of faith and love for 45 years. And a dear friend. Blessings on you in your future activities and relations. You'll always be considered a dear friend to the Deskin's!
Beryl Deskin
---
Congratulations Maria on your retirement! You have blessed countless people with your gifts! Your music has been so meaningful to your family. Playing at weddings, including mine and John's. Playing at John's funeral. Memories that will stay with us forever. We love you!!
Enjoy your next chapter as you continue to share your talent.
Lynn Bucka
---
Dear Maria,
We heard that you are retiring the end of January and wanted to add our thank you for the wonderful music you provided for us on our wedding, way back in 1985.  We wanted you to know that your graceful talent has stayed with us through the years and has given us a joy that can't be put into words, and your music has always been in our hearts.
I was fortunate to be married to Michael Adams at Bethlehem Lutheran Church on November 23, 1985, and I walked into church on my wonderful father's arm, in complete awe of the majestic sounds coming from your special magic.  The music you gave us has stayed with me every day since.  I remember meeting you and of course had my own thoughts of what would be beautiful (you know when you have a conventional background in music with piano lessons and of course playing in the High School MARCHING band, no less, you believe you know what you want).  I learned that day that you had a graceful and direct intuition of what we SHOULD want and you, of course, were so so right.  You "strongly" suggested Epithalame (something I was not familiar with) but you were very influential and right.  SO RIGHT!  It is a powerful piece and makes one inwardly cry as you enter the church, that now something special is about to happen and for us 36 years later I still remember that moment when you played for us.  Thank you and God bless you for your blessings to us and to your church.
We now live in Florida, where we have had opportunities to listen and watch you play the magnificent organ from the service streaming.  (Mike always comments, "Look she plays ALL 3 keyboards").  Bethlehem is fortunate to have enjoyed your gift to the church and congregation you have served all these years.  We only wanted to thank you for the gift you gave us in 1985.
God Bless,
Mike and Elaine Adams