March 1, 2021 – Initial Reopening Plans
Dear Bethlehem,
It was Thursday, March 12, 2020. The coronavirus numbers were climbing. There were rumors that the Governor would be issuing stay-at-home orders soon. We reached out to Bethlehem's council leadership to discuss a plan. We invited other senior pastors to a zoom meeting to discern our next step as leaders in the church. It was a watershed moment. By the end of the day, we made the decision to immediately suspend in-person worship. We remain convinced it was a faithful response.
We're incredibly grateful for your support of that decision and for all the ways you continued to be God's church this past year. You remained steadfast in your generosity to support Bethlehem ministries; you responded to the needs of our neighbors impacted by increased economic hardship and civil unrest; you faithfully gathered for livestream worship on Sundays and Wednesdays, giving thanks to God, lifting prayers, singing praises, sharing in the meal, welcoming newly baptized and greeting each other in the chat. Thank you. We thank God for you.
This past winter became increasingly difficult. The grief from missing familiar holiday gatherings and the loss of loved ones added weight to our isolation and uncertainty. With the psalmist, we cry, "How long O Lord, How long?" But there are hopeful signs. The number of infections, hospitalizations and deaths are in decline and the distribution of vaccines continues to expand. We've learned that there are actions we can take to slow the spread of the virus. Masking and social distancing make a difference.
We are cautiously optimistic that even though the pandemic continues, there are ways to gather safely. Bethlehem leadership and staff have already started to prepare our buildings as we plan for limited in-person worship beginning Sunday, April 11.
Currently we plan to offer:
Continued livestream worship on Sundays at 10:15 am and Wednesdays at 6:30 pm.
Limited in-person worship with reservations on Sundays at 8:30 am and 10:15 am at both campuses. Masking and social distancing will be required and there will not be congregational singing.
Sunday school will continue with Zoom gathering at 9:30 am. There will also be outdoor Sidewalk Sunday School for families at both campuses from 11:30 am–12:15 pm.
In mid-March, we will communicate details about numbers and the registration process. Updates will be posted regularly on our website. We will work closely with Bethlehem's COVID task force paying attention to the rate of infection spread and other pertinent medical information to determine if adjustments for gathering need to be made.
We are excited to safely gather together soon and appreciate your patience and trust as we work our way through this next phase. We will get through this together. We give thanks for God's steadfast love that strengthens us in faith. And we give thanks that by God's grace we're empowered to be God's church, giving witness to God's love revealed in the good news of Jesus.
Grace and peace,
Mary & Ben
February 23, 2021 – Annual Meeting
Join us this Sunday for the Annual Meeting.
Please be sure to register so that you can receive the financial packet as well as the Zoom link to join the meeting. In a year when everything seemed different, Bethlehem continued to show up in bold and wonderful ways for each other and for the world. We're excited to share those stories with you as we gather on Sunday.
February 16, 2021 – Connections Make All the Difference
Dear Bethlehem,
Many of you are aware that my youngest son lives in Madrid, Spain. It's been over a year since I've seen him in person. That wasn't the plan when he moved there. He had planned to come home last summer. Then we hoped he'd be home at Christmas. Now we hope for this summer. Thank goodness for technology that keeps us connected. It's not the same as being together, but it does help ease my pain of being so far from him for so long. Texts, emails and Zoom assure me he's okay. Hearing his voice and seeing his face keep me focused on the positive nurturing gratitude in my heart. These connections make all the difference.
We're coming up on one year of staying a part as a congregation. I'm hopeful that vaccine distribution and our continued vigilance around masking, social distancing and hand-washing will afford us ways to gather in the near future. It won't be the same as pre-COVID but be assured, the day is coming when we will be together again and it'll do our hearts good. In the meantime, there are opportunities for us to nurture connections as a community of faith. It's not the same as being in each other's presence but it helps.
This Wednesday there'll be another drive-thru event. Please come to the parking lot at either campus between 12:00–1:00 pm or 4:00–6:00 pm. From your car we'll get to see each other! You'll receive a bag that includes ashes to participate in the 6:30 pm service, a bible reading plan for the season and a variety of Lent related games and activities to nurture faith, regardless of age. Continue to tune in for worship every Sunday and Wednesday and keep sharing our YouTube link with family and friends. We've reached over a 1,000 likes on our YouTube channel — so thanks for the invitations you've already extended.
We may not be gathering yet but connecting in these ways keeps our focus on our shared identity as the Body of Christ. This keeps our spirits filled with hope and nurtures our hearts with gratitude. There's no need to go through this season alone; God blesses us with the gift of community and the presence of Christ. This makes all the difference.
Pastor Mary
February 9, 2021 – Welcome Ryan!
Mary and I are thrilled to announce that we've hired Ryan Currens (pictured below) as our next Director of Business Administration. While there is only one Steve Tjeltveit and we remain eternally grateful for all he's given to this congregation over the last two plus years, we are confident that Ryan will help us to continue to move forward in significant ways. Ryan will officially be starting on March 8, but will be working on some transition items with Steve during the month of February.
I want to extend my thanks to Steve, Angie Philips from our staff, as well as Lisa Johnson and Paul Steen for their assistance during the search and interview process.
Below you will find a brief bio from Ryan. One of the hallmarks of the Bethlehem staff for many years has been the skill and commitment they bring to the work God is calling us to be about at this time and place. Ryan brings a rich set of skills and experiences along with a big heart for the church. We are excited to have him join our team.
Gratefully,
Pastor Ben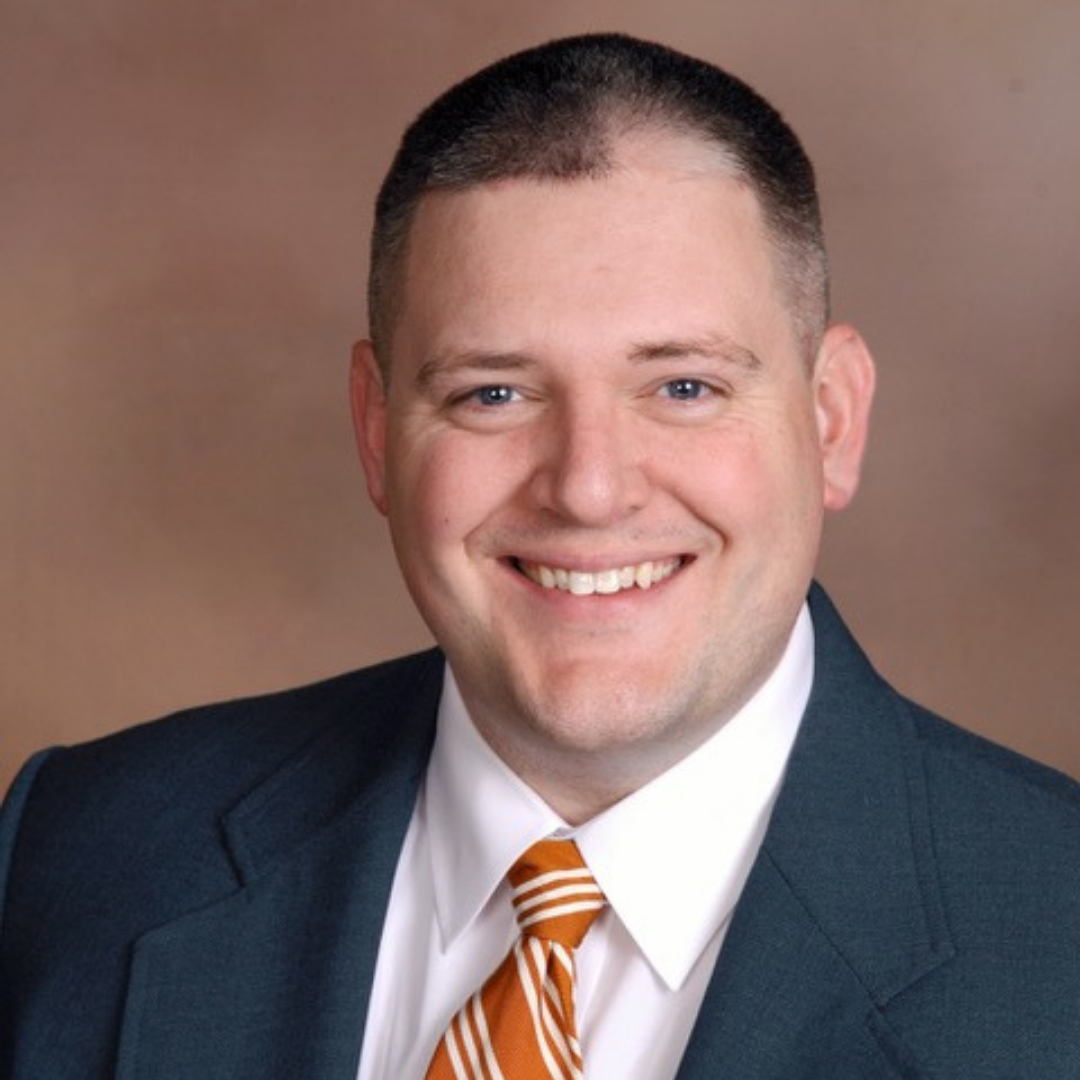 Ryan comes to us with prior parish administration experience at Assumption Catholic Church in Richfield and Risen Savior Catholic Church in Burnsville. He has a M.A. in Policy and Leadership and Mini-Master in Volunteer Management from the University of St. Thomas along with a certificate in Human resources from BYU.
Prior to parish administration worked in the field of industrial safety with DuPont and as a firefighter and emergency manager for the Tama County government in Iowa. Ryan is an Army veteran and Eagle Scout as well.
February 2, 2021 – Our Shared Longings
Last Sunday some of us gathered on Zoom after worship to meet and greet Pastor Heather Roth Johnson. When Pastor Heather asked to hear about hopes and dreams people had for their children as part of this community of faith, Inga (age 7) enthusiastically raised and waved her hand.
She made her wishes known: "I want there to be more events like Women's Day of Service — where we all get to be together and do things for others." Inga's comment speaks to a shared longing for community and purpose.
I'd like to lift up two opportunities that check both of those boxes: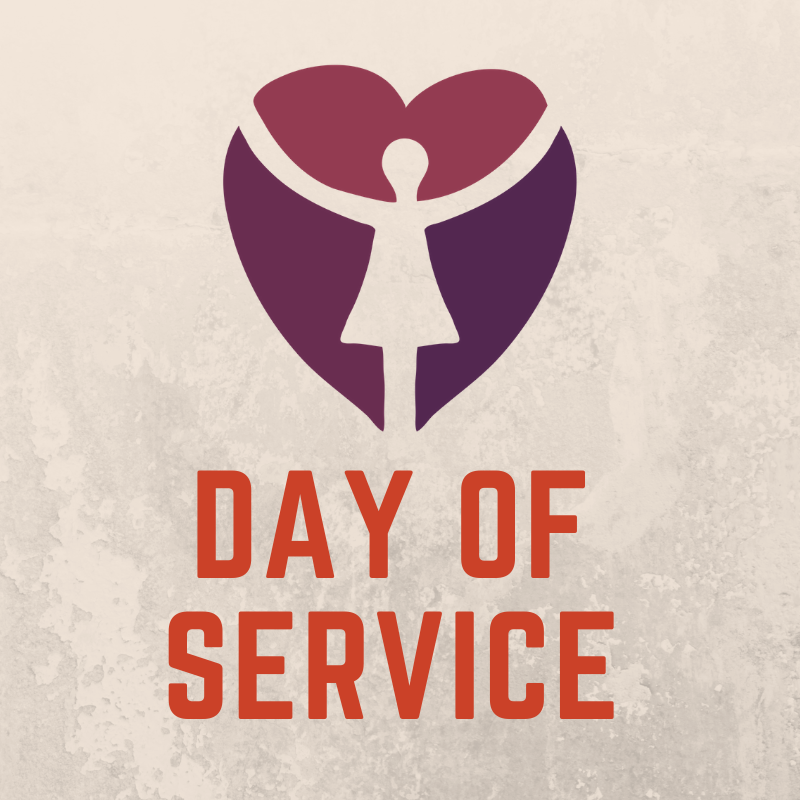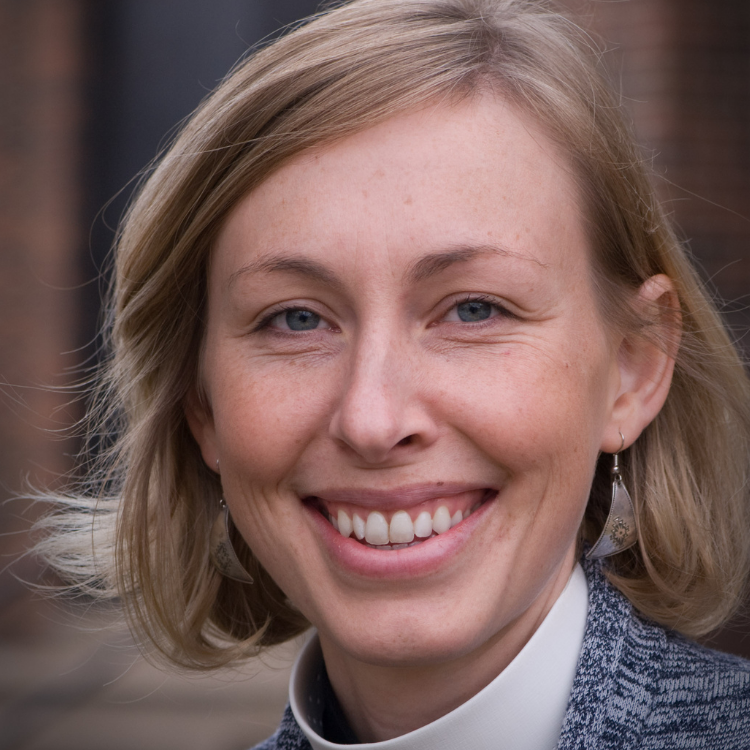 This Saturday, February 6, you are invited to be part of what Inga gets excited about. The yearly event started as a ministry opportunity for women to gather and create newborn kits for women in Madagascar. It has evolved to include multiple generations making these kits, learning together and lunch! This year the invitation expands to include the entire congregation and shifts to a virtual experience.
Tune in to Bethlehem's YouTube channel from the comfort of your own home at 10:00 am and hear the compelling stories of Pastor Ingrid Rasmussen (pictured) as she reflects on the experience of leading a congregation at the epicenter of demonstrations and social unrest following the killing of George Floyd, the healing power of community, and the acts of mutual aid that transform us.
Last fall, 150 Bethlehemites participated in a small group initiative based on content written by Pastor Meta. I participated in one of those groups and found the experience to be life-giving. If you missed out, we're launching a second round in a couple of weeks. Register here. And know that this seven-week series is a great way to meet and connect with other members of this community, deepening relationships that remembers we are always becoming together.
Pastor Mary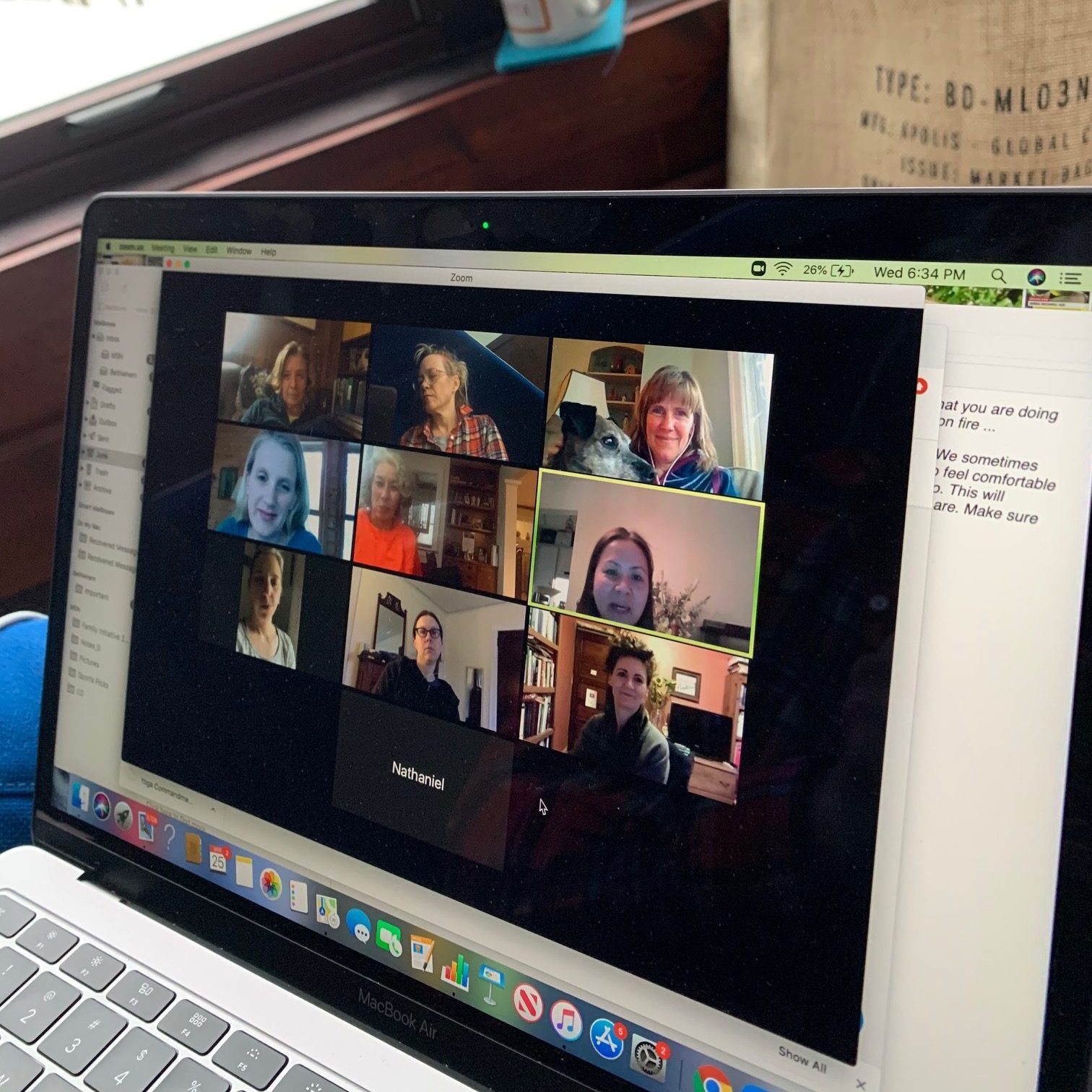 January 27, 2021 – With Malice Toward None
In the Apostle Paul's second letter to the church at Corinth, he builds on some of the same themes and addresses some of the same challenges that he addressed in his first letter. The church is divided. People were having difficulty seeing each other, working together, being the people that God called them to be. So he wrote this to them:
From now on, therefore, we regard no one from a human point of view; even though we once knew Christ from a human point of view, we know him no longer in that way. So if anyone is in Christ, there is a new creation: everything old has passed away; see, everything has become new! All this is from God, who reconciled us to himself through Christ, and has given us the ministry of reconciliation; that is, in Christ God was reconciling the world to himself, not counting their trespasses against them, and entrusting the message of reconciliation to us. So we are ambassadors for Christ, since God is making his appeal through us; we entreat you on behalf of Christ, be reconciled to God.
Reconciliation isn't easy work. In fact it's incredibly hard work. As Paul outlines it involves death. It involves becoming new. It requires change. Over the past few years, Bethlehem member Bruce MacKenzie has been working with the organization Braver Angels to bring about change in how we engage with one another around the difficult and contentious work of being citizens. Braver Angels has been working on a newer initiative called With Malice Toward None (WMTN) initiative.
Bruce writes: This initiative is an effort to address these temptations and the dangers of further divisions and polarization within America. WMTN asks its participants to commit to a higher partisanship of Holding America Together, recognizing the importance of our shared civil life; and seeking to promote those feelings of goodwill that Lincoln called the "better angels of our nature."
The goal is to humanize "the other side," and call us back to our basic creeds to love one another and that our country was conceived in liberty and dedicated to the proposition that all are equal. This is expressed in the pledge that asks all who participate in this initiative, regardless of the election's outcome, they will not hold hate, disdain, or ridicule for those who may have voted differently.
With Bruce's help, Braver Angels will be facilitating digital workshops at Bethlehem that will focus on promoting the initiative's call to a higher partisanship. The first workshops will be separate gatherings. One on February 2 for those who are pleased with the election's outcome, and one on February 4 for those who are distressed and preferred a different outcome.
A second workshop will be offered following these initial meetings. This workshop, at a date to be determined, will feature a gathering that brings both groups together to seek understanding of each other's views and focusing on how we can move forward working together as members of a beloved community and citizens to address the problems facing our country.
For more information about With Malice Toward None and how Bethlehem will be working with Braver Angels on this initiative, you can contact either me or Bruce.
Pastor Ben
2021 Candidate Slates
Bethlehem's Leadership Development Team has proposed two slates of candidates; one to serve on the 2021 Church Council and a second to serve on the 2021 Minnetonka Perpetual Trust. In accordance with our bylaws, the full slates of candidates have been posted outside the office area of both the Minneapolis and the Minnetonka campuses and are also listed below.
Church Council
By email vote between January 12–14, 2021, nine current Council members voted to approve the above slate with 0 no votes. All those on the slate have expressed a willingness to serve. 
The Leadership Development Team recommended the following slate for the Bethlehem Lutheran Church Twin Cities Church Council for 2021: 
* John Helberg (President)

* Lisa Hedden (Past President)

* Lisa Johnson (Secretary) – Accepted second 2-year term

Joe McCrae (Treasurer)

Andrew Witt

Val Johnson

Nikki Sorem

Lamar Newburn

* Andy Kroll – Accepted second 2-year term

* Nan Grube – Accepted, 2-year term

* Elizabeth Appel – Accepted, 2-year term

* Chris Hughes – Accepted, 2-year term

* Joanne Ortendahl Lucas – Accepted, 2-year term
Minnetonka Perpetual Trust
By email vote between January 12–14, 2021, 10 Council members voted to approve seven candidates with 0 no votes. All those on the slate have expressed a willingness to serve. 
The Leadership Development Team also proposed the following slate of candidates for the Bethlehem Lutheran Church Twin Cities Minnetonka Perpetual Trust for 2021:
Peter Haugen – Agreed to second term 

Sandra Reiland – Agreed to a second term 

Joe McRae 

Steve Zelinski 

Nancy Sorebo 

Nan Peterson 

Meta Herrick Carlson
* These candidates will be proposed for election at the February 28 annual meeting that will occur following the 10:15 am service.
Any questions should be directed to a member of the Council. We are grateful to these candidates for their willingness to serve on these respective governing bodies if elected!
January 19, 2021 – Welcome Pastor Heather!
This Sunday's worship will include the installation of Pastor Heather Roth Johnson as Bethlehem's Pastor of Family Ministry. Rev. Craig Pederson from the Minneapolis Area Synod will lead this part of the service in which we make promises to her and to one another about the work we're called to do together.
The following week, we invite you to meet Pastor Heather via Zoom. Come to a conversation on Wednesday, January 27, 7:00 pm or on Sunday, January 31 following worship to learn more about her. Please register on our website to receive the Zoom link.
Watch the below video to learn something surprising about Pastor Heather. To learn even more be sure to attend one of the meet and greets.
Pastor Mary
January 12, 2021 – Finding Moments of Joy
Tomorrow evening at 6:30 pm we'll be beginning a five-week worship experiment. Each week will be a little different. The format and flow will evolve. The texts and the prayers will shift. The musicians will vary. But one thing that I hope consistently emerges week after week is a sense of joy and delight.
Things are hard and heavy right now. Each new day seems to compound that. I feel it in my heart and in my bones. And yet, there are still moments of joy and beauty and hope. So I'm trying to help fasten our attention on those things so that we can know all the more clearly and certainly that they are worth slogging through everything else to experience.
God is a God of hope and joy. God shows up in the mess and the muck of life to move us from despair to joy, from death to new life. This is our story; this is our song. Join Humbird (Siri Undlin) and me tomorrow night as we search it out together.
Pastor Ben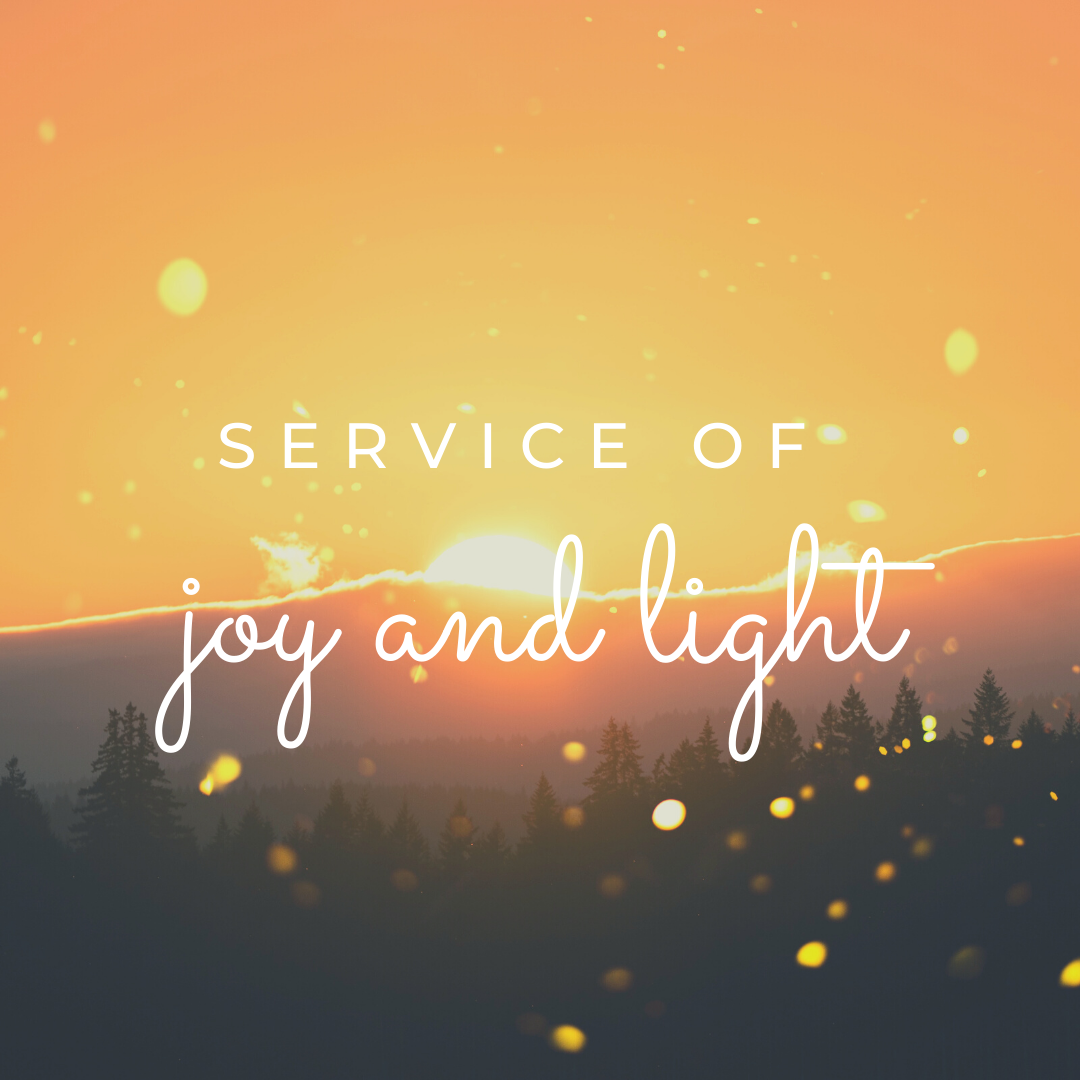 January 8, 2021 – Our House
Dear Bethlehem,
In her book Caste, author Isabel Wilkerson, describes America as an old house with bowed ceilings. She writes: "We in the developed world are like homeowners who inherited a house on a piece of land that is beautiful on the outside, but whose soil is unstable loam and rock, heaving and contracting over generations, cracks patched but the deeper ruptures waved away for decades, centuries even."
This past week we witnessed the crumbling of our nation's house. Watching its desecration at the hands of fellow citizens has shaken us to our core in a year that continues to test our fortitude in ways we never imagined. Some are angry. Some are sad. Some are afraid. Some of us are feeling all of those things and more. Know that God holds you and whatever you're feeling with mercy and grace. Know too, that as God's beloved we cannot look away or ignore the evil that was on display.
As Jesus said in the gospel in the Gospel of Mark, And if a house is divided against itself, that house will not be able to stand. It is all the more critical in this divided time, that we work together to heal and to steward the home we've been given.
As people of faith, we have a responsibility to this place we call home and a duty to love and care for our neighbor–especially the most vulnerable among us. As people who confess that Jesus is Lord, we are called to embody Christ's love in the world that others might experience through us the way of mercy and goodness.
This way of Love is not easy but God took on flesh and blood to show us how. Christ's continued presence assures we are never alone.  Jesus walks with us, guides us, lifts us up when we stumble and fall. With his help, we can turn from the powers of sin, hatred, fear, injustice and oppression and be strengthened in our witness to do justice, love mercy and walk humbly with God.
May the strong love of Jesus take hold of our world and may God grant us wisdom and courage for the living of this hour. We hope that this prayer will be on your lips today and give your hands, your voice and your feet strength for the difficult work ahead.
Rise up and come to our help, merciful God, for we are in need. Our spirits are weighed down with fear; our bodies feel as fragile as the dust from which we came. All that we have trusted seems hidden from sight. Although this moment has come upon our nation, you have not forgotten us. We do not trust in our own power or strength, but in your steadfast love in every generation. Show us your face in this time of trial, remind us of your faithfulness, and save us for the sake of Jesus Christ our Lord. Amen. (All Creation Sings p. 49)
Sincerely,
Mary and Ben
January 5, 2021 – Who Is Us?
Seth Godin, considered a thought leader by many, has a daily blog whose posts are usually short and thought provoking. I still reflect on a question he posed some time ago: "Who is us?" It comes to mind again at the start of a new year. He writes: "When you build a tribe or a movement, you're asking people to join you. To become, 'one of us.' That means, though, you need to be really clear who 'us' is. Not just who am I joining, but what does it mean to be one of you?"
Becoming Together: Sharing in the work of God's vision for a healed world is how Bethlehem Lutheran Church Twin Cities answers the "who is us" question. We are the church of Jesus who is listening, learning, changing and growing. We are God's work in progress, forgiven and freed to be agents of God's healing and wholeness.
Our work in 2020 included developing skills and awareness to be culturally aware community members in the change needed to move toward racial equity and inclusion for all of God's people. This work is hard, necessary and ongoing. In January there are a couple of ways you can participate.
Beginning Monday, January 11, Pastor Kris will facilitate a 7-week class called, "Dialogues on Race" that will explore the historic relationship between racism and American Christianity. Please see the website to learn more and register.
On Sunday, January 17, Spirit Garage continues with their once-a-month sermon series called, "A Different Lens," in which we can listen and learn from the voices and wisdom of people of color and/or queer faith leaders. You can watch on Facebook Live at 10:30 am AND you can also watch it as a recording, along with previous speakers.
Doing this work together is a bold witness to who we are as God's beloved community rooted in the love revealed in Jesus Christ. Thank you for your partnership in our becoming together.
Peace –
Pastor Mary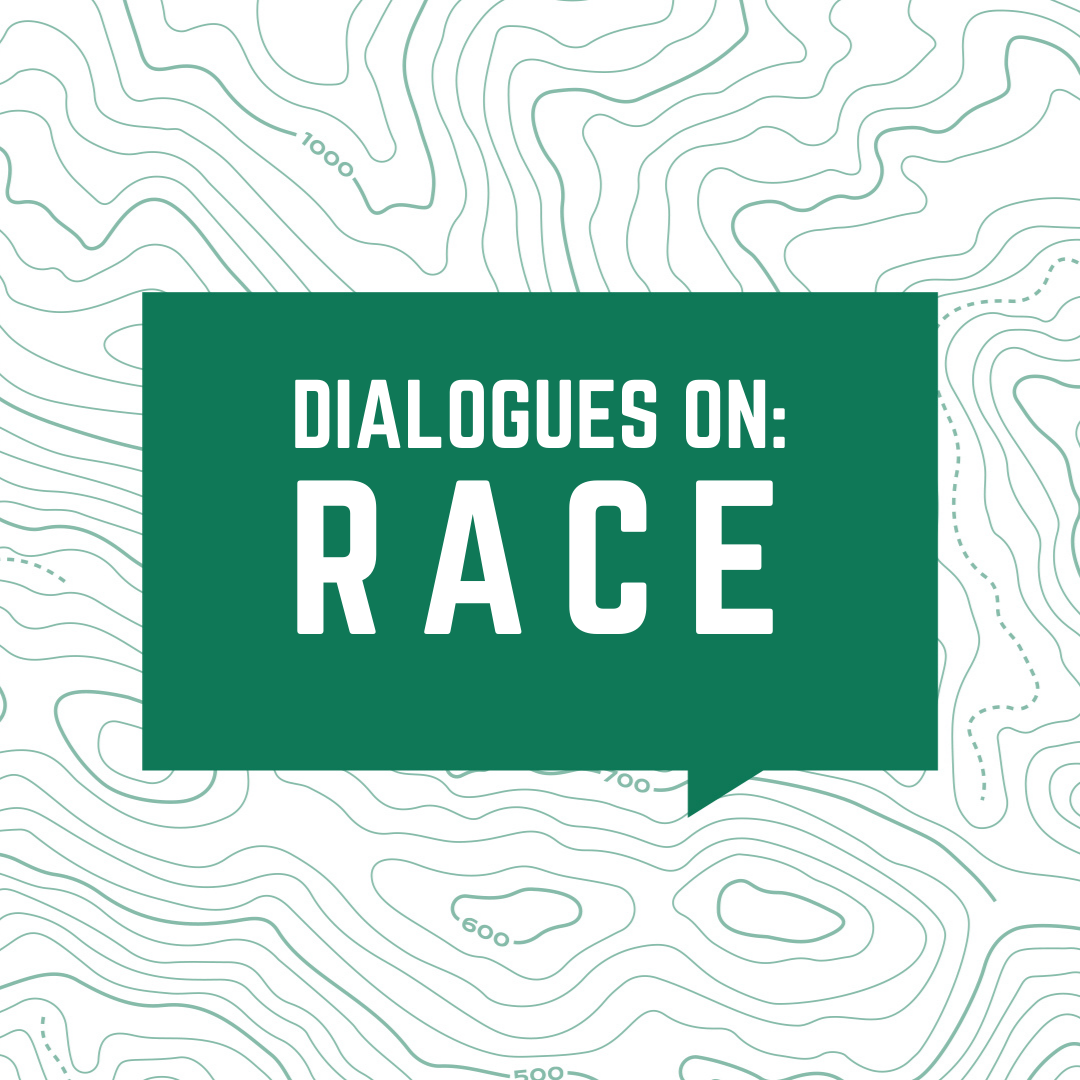 December 29, 2020 – We're In It Together
One of the peculiar challenges this year is presenting, even in its final days, is that while this virus is impacting us all, the mounting isolation makes the world feel really small. There have been some weeks where I can count on my hand the number of times I've left my house. But there are ways that I feel more connected than ever. I have this persistent sense that we are bound together through all of this. It happens when I lead worship in the practically empty sanctuary. I feel you all there with me somehow. It happens when I hear stories of how you are keeping tabs on each other, praying for one another, helping buoy and support each other.
I know we are still the body of Christ, alive and active in this world. These past few weeks members of this community have continued to help our fellow siblings in Christ who are experiencing homelessness through Beacon's Families Moving Forward program. It's looked different than in years past, we aren't hosting folks in our buildings. But we're still providing meals each day, we're giving Christmas gifts of Cub Foods cards to help families have a measure of independence. We're still praying for them, and supporting Beacon's ongoing work to help families move toward sustainable solutions.
In the coming days our Minnetonka team will take their turn at hosting in this unusual way. It's not as visible. More of the work happens behind the scenes, but it's happening. It's happening because of your generosity, it's happening because we are church together.
Please join me in giving thanks to God for the work of these two teams and celebrating that even apart we are still the church that God is calling us to be.
Pastor Ben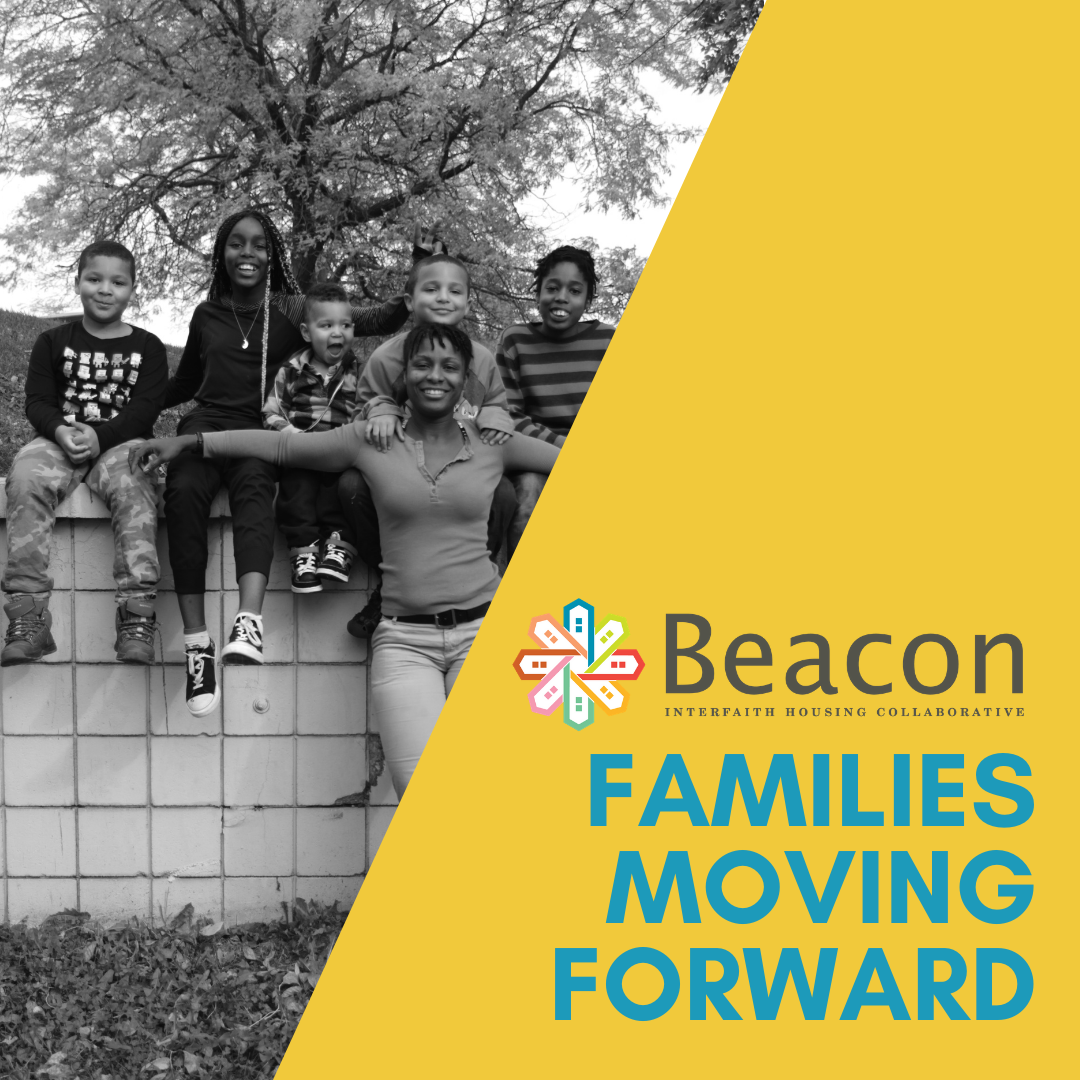 December 15, 2020 – New Advent and Christmas Traditions
Dear Bethlehem — 'Tis the season for forming new Advent and Christmas traditions! While we grieve the loss of familiar ways of celebrating this time of year, we do have an opportunity to imagine new ways to mark the season. I hope you and yours (think any age and beyond Bethlehem!) will participate in ALL of the following:
Trim the Tree:  Stop by either campus, any day, any time to donate an ornament to hang on the Bethlehem Christmas Tree. It will be a heartwarming sign that in faith we remain forever connected to God and to each other.
Light Your Face!  Send a photo of yourself holding a candle in a dimly lit room, one person per photo. If there's more than one in your family, take a separate photo for each person. If you're a solo act, ask a neighbor to take the picture, from six feet away of course. Send a photo by this Sunday December 20. All photos received will be part of our Christmas Eve Service.
Silent Night Sing: In partnership with NPR and Mount Olivet Lutheran Church, your pastors have imagined a nation-wide sing along! Join people across the nation on Thursday, December 24 at 6:30 pm CDT by tuning your radio to the local classical public radio station (99.5 in the Twin Cities). Then step outside your front door, light a candle, and get ready to sing. Invite your neighbors. Be a witness to the Light of Christ who lives among us.
This is a special season in a unique year. These rituals will help us as a community of faith. They will mark this moment in time with meaning and memories. I'm grateful for the blessing of becoming together!
Advent Blessings,
Pastor Mary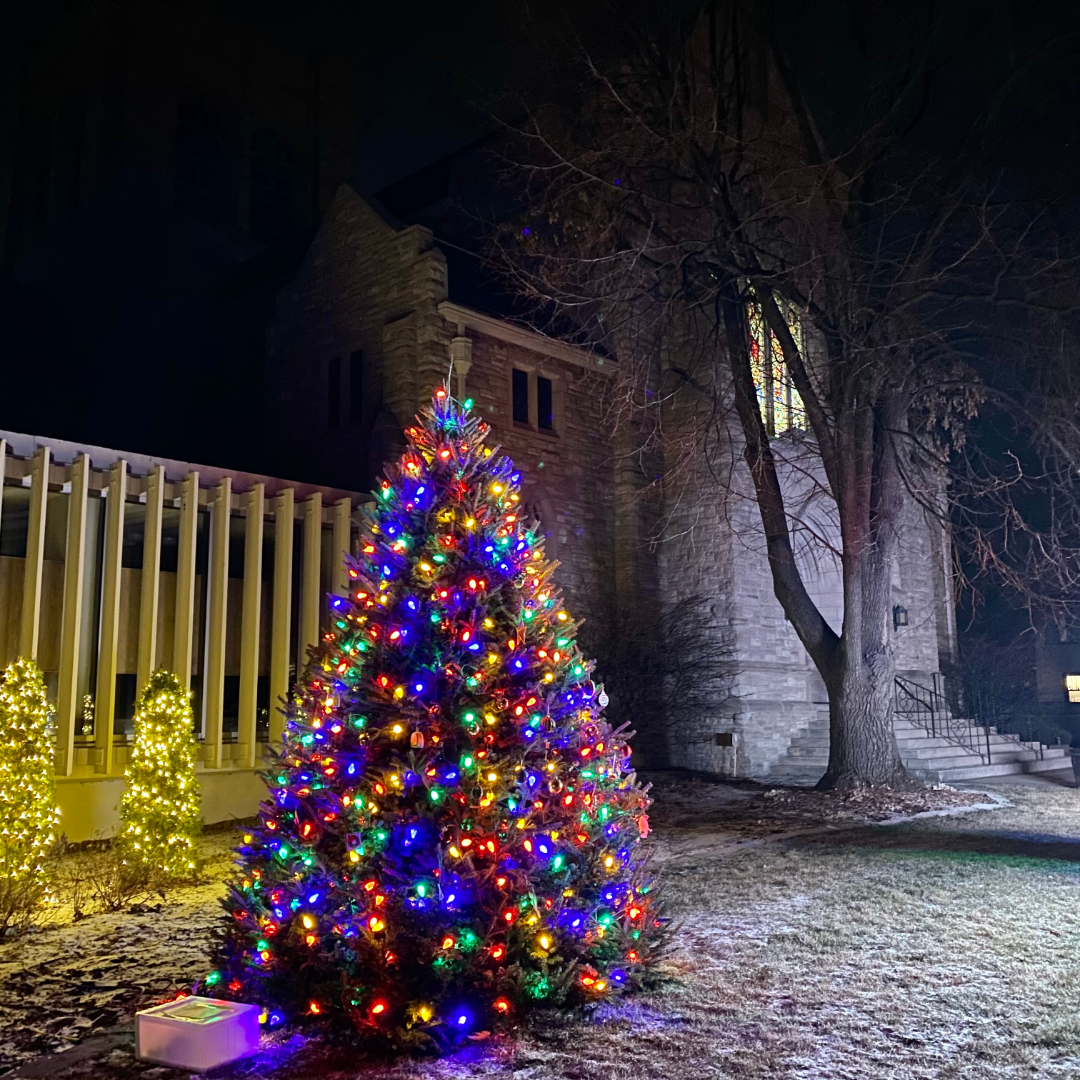 December 8, 2020 – Staffing Changes
Dear Bethlehem — In a year of change and ongoing uncertainty, we need to share with you two changes to our staff configuration. First is Steve Tjeltveit's desire to retire early next year. Second is plans to redirect resources from our Sunday evening worship service and Michael McDeid's departure at the end of this year.
We received the letter below last week from Steve Tjeltveit, Bethlehem's Director of Administration. He will be missed and we are both deeply grateful for Steve's leadership, passion and hard work these past two plus years. Please know that we will begin a search process as quickly as possible to ensure that there is as much overlap as possible to help with a smooth transition. A job description will be posted on the church's website in the coming days.
Steve has promised to not be a stranger, especially when it's not ski season. Similarly Steve will be helping us through the end of this year and positioning us well to begin 2021. So while we are sad, please join us in thanking Steve for all he's given to Bethlehem.
Ben and Mary,
I'm writing to let you know that it's time to make my life's next transition. I've greatly enjoyed and been honored to be able to work with both of you, the staff and this congregation these last two plus years on staff and many more before that sitting out in the pew. That said, I have come to the realization over these past few months that it's time for me to retire so that I can pursue some other things I'm passionate about and some yet to be discovered.
There are so many incredibly dedicated staff and members in this congregation who give so much to each other, the community and world. They will continue to inspire me to serve, learn and worship after some much needed time away.
I found a bumper sticker in my beloved Montana last year that says, "Lost in the Beartooths. Don't Find Me". I'm going to be doing a little more getting lost out west (figuratively, not literally) and in MN after my last day on 2/26/21. When I return, I know I will find my way back to this great community that I love.
— Steve Tjeltveit, Director of Administration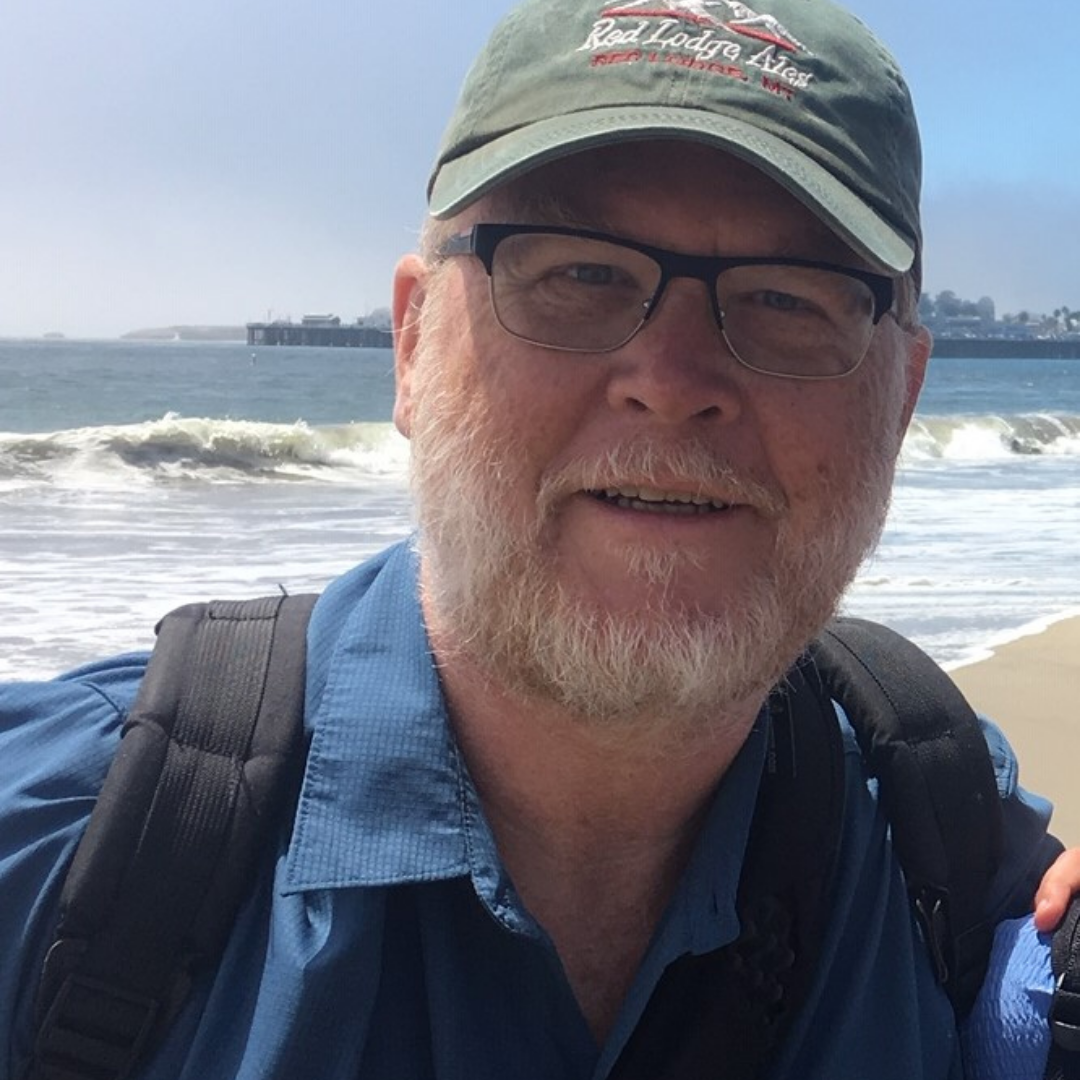 2020 will be remembered as a year of great loss. We've had to reimagine all that we do and how we do it. The pandemic has necessitated a season of trying things, learning, adjusting and trying again. We remain committed to directing the congregation's generosity toward those things with the most potential for impact.
These last several months we've been paying attention to how many devices are tuning in for livestream worship and the average view length. The numbers remain consistently strong for the Sunday morning experience but since September the numbers for the 7:00 pm evening service have been on a steady decline. This reality has led us to the difficult decision to end the 7:00 pm worship experience. The last service will be on Sunday, December 20.
We grieve the impact this decision will have on the few who were part of the 7:00 pm worshipping community. We are sorry for the impact this decision has on Michael McDeid, worship leader, and the musicians who created a beautiful contemplative service. We will include a thank you, blessing and God speed for Michael as part of the service on the 20th, and we encourage individuals to reach out to him personally with their gratitude.
We pray for God's continued presence in this season of hope amidst great uncertainty.
In Christ,
Mary and Ben
December 1, 2020 – Unexpected Gifts
Last week, I joined my husband at our cabin for a couple of days. One morning I awoke to an unusual, disturbing sound. It came from outside. I thought it was an animal in distress. I was surprised to discover something beautiful instead: seven Trumpeter swans swimming (I'm not kidding!) and singing in and among a gaggle of geese and an asylum of loons. Evidently our lake was a pit stop as they migrated south. Their presence was an unexpected gift to start my day. I was blessed.
On Sunday, Pastor Matt's sermon reminded us that Advent is a season for waiting and watching. Traditionally, it's also a season for giving. Inspired by the extravagant generosity of God who gave his son Jesus to the world, that all might be saved through him, we offer unexpected gifts that others might be blessed.
There is much about 2020 that's been unusual and disturbing but opportunities for unexpected generosity always exist. This coming week I hope you'll consider two in particular: Toys for Tots, an effort of our 5th & 6th grade Sunday School students to raise money to buy toys for kids who might not otherwise receive them for Christmas; and Families Moving Forward, a program that offers emergency shelter and a path to more stable housing. This year the Bethlehem community is providing financial support for meals, cleaning supplies and holiday gifts for two weeks in December and in January. Please go here to make your gift to these efforts that pool our resources and increase Bethlehem's impact for good.
I'm incredibly grateful for all the ways you add beauty to the world. Through Bethlehem's long history of generosity God blesses the world in more ways than we can know.
Advent Blessings,
Pastor Mary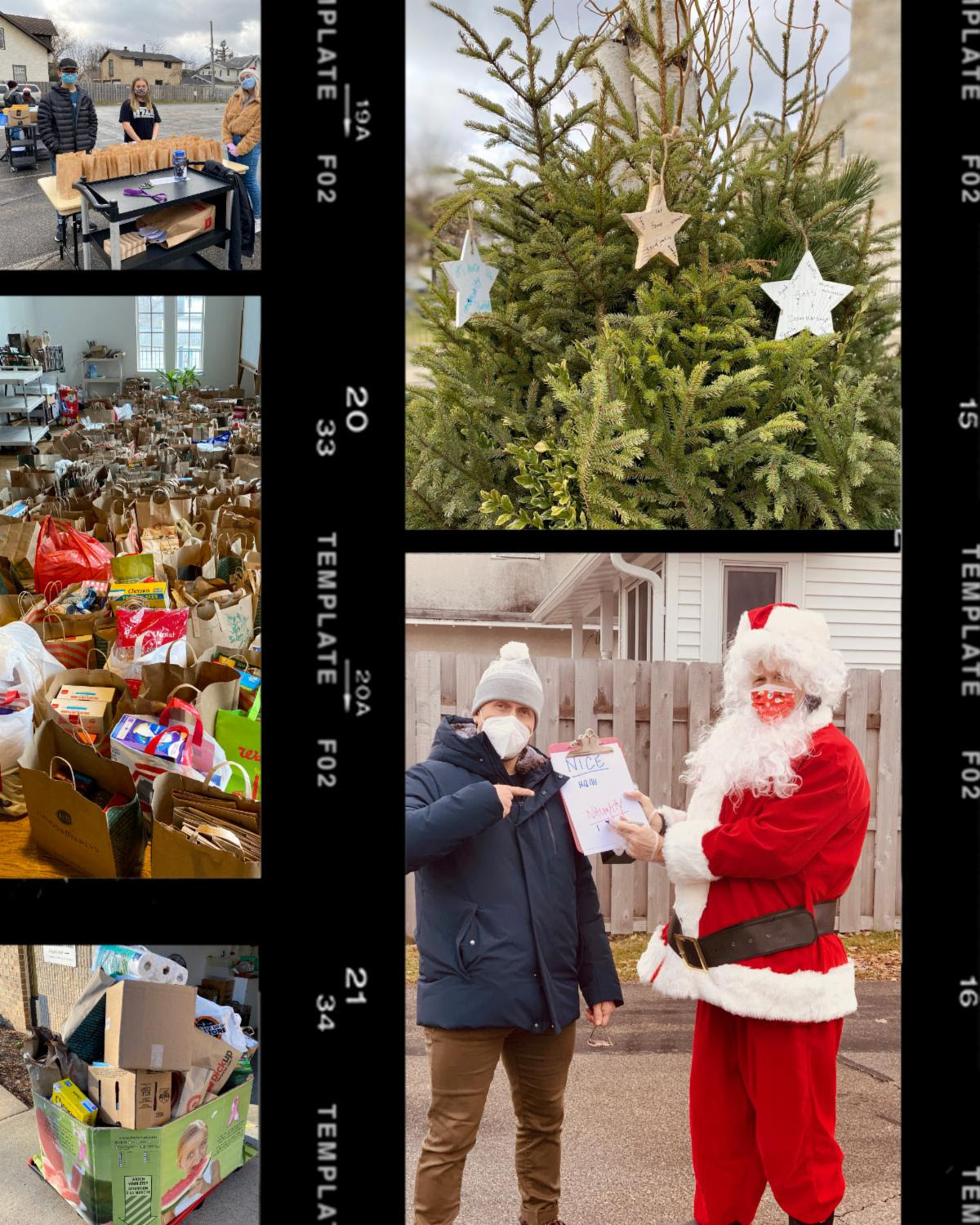 November 24, 2020 – We're grateful for you
Over 250 cars full of Bethlehem folks drove through our parking lots on Sunday afternoon. You brought food and money to share with our food shelves. You brought stories of survival and thriving during the pandemic. You brought tears and love for your church and for one another. It was good to see you. In this season of gratitude I am grateful for Bethlehem. I'm grateful for your emails and calls. I'm grateful for the ways the chat section on our YouTube channel has become a place of welcome and hospitality. I'm grateful that you are remembering your church and the work we're called to be about.
Thank you, Bethlehem, for being a steadfast source of strength and encouragement during this tumultuous year. You continue to show up for me and for another as the church and I'm grateful for that. I'm grateful for you.
—Pastor Ben
November 17, 2020 – Advent video message from Pastor Mary
November 10, 2020 – Where in the World is Church?
In 1969, "Sesame Street" changed the rules of children's television. It instantly became a sensation and has continued to educate and entertain children for generations. Back when I needed to monitor my kids' screen time, this was the show that always made the short list of what my kids watched.
We've had to change all kinds of rules this past year. There's grief in losing familiar ways of doing things. There's also joy in discovering new ways of learning, connecting and gathering. I desperately miss the buzz in our buildings on Sunday mornings. I look forward to when that happens again. In the meantime, I'm excited by how Bethlehem's Sunday School is evolving even as its purpose of passing on the faith to our children remains the same.
If you haven't seen "Where in the world is church?" I encourage you to watch last week's episode. It's created to educate and entertain our children but the lessons and format nurtures adult faith too. Reporter Ron shows up every time asking a question that relates to who we are as church. To find the answer, he gets help from others in the community. You'll delight in how all ages discover together important facets of our faith. I encourage you to make these weekly 15-minute episodes part of your short list for staying connected to church. The link for the current episode is always included in Bethlehem's Saturday email. I hope you'll also share the link with your children, grandchildren, neighbors and friends.
We may not be able to gather in our sanctuaries but our calling to invite and welcome others into a relationship with God through Jesus Christ continues.
Thanks for being church!
Pastor Mary
November 3, 2020 – Election Day
Hopefully by the time you receive this email, you will have voted. If you haven't yet, there is likely still time so please do. Now, having done our civic duty, we wait. It's the one thing that we will all do, regardless for whom we cast our vote. And in that time of waiting, and oneness, I'd encourage us to remember that we are one people. Regardless of the forces and people that try to divide us, we are one.
In the beatitudes from Luke's gospel, Jesus said, "But I say to you who are listening, love your enemies. Do good to those who hate you, bless those who curse you, pray for those who are cruel to you."
Love and blessing and prayer help us to refrain from seeing one another as us and them. It's why we're inviting you to join us for a time of reflection, scripture, song and prayer after the vote. This worship experience will be shared on Wednesday at 7:00 pm. You can find details below.
On Thursday, there is another installment of Bold Conversations, where we will have a post-vote debrief called, Making Sense and Making Peace: How our reactions impact diversity, equity, and inclusion. Details and registration can be found below.
Then finally, in the coming weeks Bethlehem will be participating in the Braver Angels With Malice Toward None ("WMTN") initiative. This initiative is an effort to address these temptations and the dangers of further divisions and polarization within America. WMTN asks its participants to commit to a higher partisanship of maintaining our Union, recognizing the importance of our shared civil life; and seeks to promote those feelings of goodwill that Lincoln called the "better angels of our nature."
The goal is to humanize "the other side," and call us back to our basic creeds to love one another and that our country was conceived in liberty and dedicated to the proposition that all are equal. This is expressed in the pledge that asks all who participate that regardless of the election's outcome, they will not hold hate, disdain, or ridicule those who may have voted differently. Please consider signing the pledge available at Braver Angels website.
Braver Angels will be facilitating workshops at Bethlehem after Election Day once the outcome is clear. We will update our website as details become available. For more information on this initiative you can contact me or Bruce MacKenzie.
Thanks and God be close,
Pastor Ben
October 27, 2020 – Are We There Yet?
When our kids were young we made yearly trips to Montana to visit family. The kids' litany for the 16hr drive was predictable: "Are we there yet?" The record for shortest time on the road before these words were uttered? 13 minutes. The trip was always long and also worth the effort.
As we get ready to turn the page on October, we're almost "there" for 2020. Can I get a hallelujah! We recently sent giving statements. Let us know if you haven't received it. Giving remained very strong throughout the summer. We're incredibly grateful.
The fall has been very different from our usual patterns and we've noticed the impact on usual giving patterns too. Please know that your generosity allows Bethlehem to keep its commitments to mission partners, our neighborhoods and congregants. Your continued financial commitment is needed for us to end the year strong.
On September 13, we launched two campaigns at once: Reach Forward in Faith (annual) to Build a Future with Hope (3-year capital). We're excited to share that we're halfway to our goal of $2 million for the capital campaign and 35% for the annual campaign. We've made great progress. We still have some distance to go. We know meeting the goal will be worth the effort. If you haven't yet joined the adventure, there's room for you. Know that your gift makes a difference.
God calls Bethlehem to think big and act boldly in Jesus' name. Because of your investment in Bethlehem's mission we're able to say "yes" to God's invitation and share in the work of God's vision for a healed world, accomplishing more together than any one person can accomplish alone.
Thanks for your partnership!
Pastor Mary